Shaoshan travel guide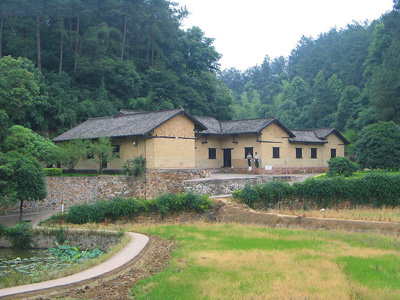 Shaoshan, commonly known as the hometown of Mao Zedong, the founding father of Peoples Republic of China, is a county-level city of Xiangtan City in central Chinas Hunan Province, some 104 kilometers from the provincial capital of Changsha. It is also known as a ''red tourism'' site and a revolutionary holy place. Covering 247 square kilometers and surrounded by mountains, Shaoshan highlights historical sites such as the Mao's Former Residence, the Memorial Hall of Mao Zedong, Mao Zedong Relic Museum, and natural landscapes of Shao Peak, Water-dripping Cave, and Blackstone Village. After the founding of New China in 1949, millions of visitors from home and abroad come here to pay homage to Mao Zedong, bringing tourism-related revenues for this city. Shaoshan is the heart of Chinas red tourism industry and a patriotism educational base. Azalea is the city flower, symbolizing revolution and wellbeing. History of Shaoshan A hamlet nestled in mountains Surrounded by mountains, Shaoshan has the obvious pros and cons of a mountain township: beautiful, quiet and economy hindered by inconvenient traffic. But its history was changed by the birth of a great man M... More information about Shaoshan »
Top Attractions in Shaoshan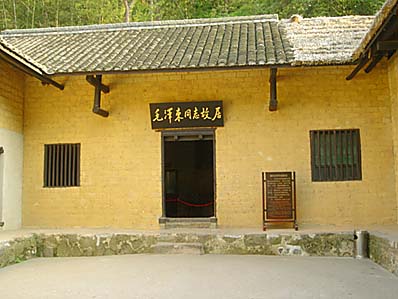 Former Residence of Mao Zedong
Located in the prosperous flat land between mountains, the former residence of Chairman Mao includes 13 ordinary cottages. Here, you can see his family photos, daily essentials, farm tools and some revolutionary materials arranged in accordance with original layout when Mao Zedong was living there.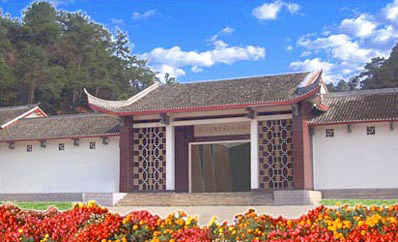 Memorial Hall of Mao Zedong
Set up in the year of 1963 and covering an area of 8,000 square metres, Memorial Hall of Mao Zedong is an ideal place for people to pay admiring respect to the great Chairman Mao. The building in it in the garden fashion is also praised as a classical work in the modern garden buildings of China.
Shaoshan weather forecast