Shaoshan Weather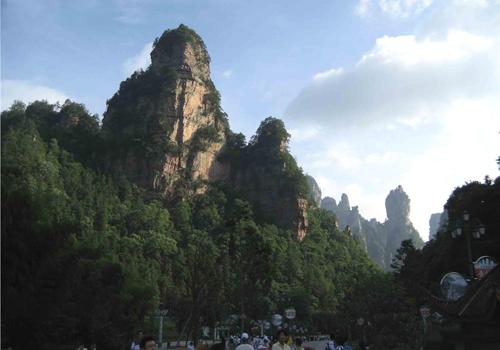 Falling in the subtropical humid climate zone, Shaoshan has distinct seasons, with short mind-numbing winter, long sweltering summer, and arid autumn and summer. the annual temperature is 16.7℃ on average, the temperature of January being 4.4℃, July being 28.9℃. in regard to the annual precipitation, it reaches 1,358 millimeters on average. The sunshine duration is longer than its surrounding counties – it can last 1,717 hours annually.
In spring, you can appreciate green hills and verdant trees, as well as rosy azaleas! When summer sets foot in, you can go to Di Shui Cave for sheltering from the severe heat. When it comes to autumn, showers of rain will visit the city, which makes people feel cool. In winter, as it snows, the whole city becomes a world of white.
You can travel around Shaoshan throughout the year, and the best time is from March to October.