Water-dripping Cave / Di Shui Cave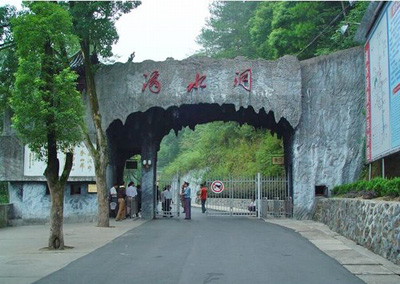 More Photos

The Water-dripping Cave of Shaoshan, Hunan Province, was described as a cave in the western heaven By Chairman Mao in 1966. It is located in the end of the defile, about four kilometers west of the statue of Mao Zedong. Among the mountains there is endless-flowing stream which formed the cave gradually by dripping waters. It is a famous attraction group in Shaoshan, comprised of natural sceneries and the buildings including No.1 Water-dripping Cave. And it is only three kilometers away from the former residence of Mao Zedong.
The sceneries around the Water-dripping Cave are elegant and unsurpassed. In the cave area, there are green mountains, thick bamboo forest, flourish flowers and grasses and singing birds... Moreover, the cave is warm in winter and cool in summer because of its special location.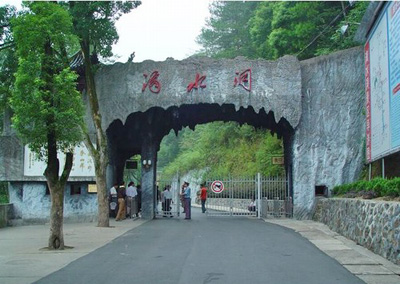 To be exact, the Di Shui Cave is now more than real cave, which is mentioned as the one-kilometer long flat land among mountains. The Water-dripping Cave is so called because there was really a cave here, then it was drowned when building the reservoir. Later an artificial cave was built, which was then collectively known as Di Shui Cave or Diao Shui Cave with the air-raid shelter built in the era of Mao Zedong.
A villa was constructed here in 1960 for Chairman Mao Zedong, whose structure was quite similar to the buildings in Zhongnanhai of Beijing. The Water-dripping Cave project was built under the instruction of Ouyang Hailian and all the labors are soldiers from poor peasant families. During the construction of the villa, they could not contact with the people outside at will, so the Di Shui Cave seemed mysterious to the outsiders, on one side of the cave military installations are established. The command system and the people inside the cave are well protected.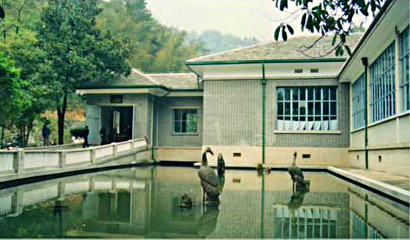 The No.1 building has been used as the exhibition rooms where locate the offices, bedrooms, reception rooms and meeting rooms of Mao Zedong. There is a big desk in the office on which you can see the brush support and inkstone. The bedroom of Chairman Mao is simple, elegant and clean with broad bed and two tables. The reception room is bigger than the office where Chairman Mao held meeting in the past. Connected with the reception room is the dining room. The Ping-pang table is in the middle of the amusement room, where many photos of Mao Zedong can be viewed on the wall.
Both the natural sceneries and culture value of the cave are widely recognized so many visitors have been attracted here every year, including several state leaders of China.
Quick Questions
Our team is waiting for your questions. Please feel free to ask us any questions you might have about our China package tours, Chinese culture, or the sites available. We will gladly help you with any special needs you might have and all questions, like our trip designing is completely free of charge.