Memorial Hall of Mao Zedong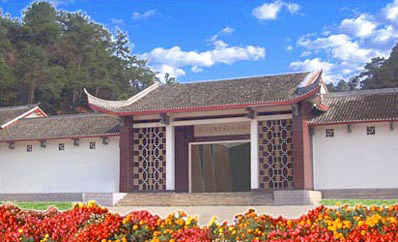 More Photos

Located under the Yinfeng Mountain of Shaoshan, the memorial hall of Mao Zedong was built in 1963 with a total area of 8,000 square meters, including eight attractions: the former residence of Mao Zedong, the tombs of Mao Zedong's parents, former private school of Mao Zedong, Nan'an, statue of Mao Zedong, Ancestral Temple of Mao family, Mao Jian Ancestral Temple, Mao Zhen Ancestral and statue of young Mao Zedong.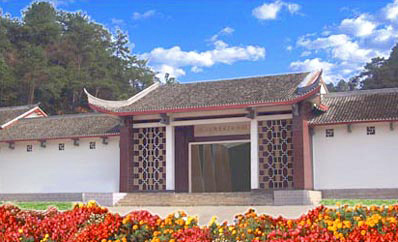 More and 5000 visitors have visited the hall, including more than 70 leaders of Chinese Communist Party and lots of foreign visitors. Now the memorial hall of Mao Zedong has become one of the 100 excellent patriotic education bases and an ideal place for people to memorize the great Chairman Mao.
To welcome the 110 anniversary birthday of Mao Zedong, memorial hall was converted and finally made into 12 exhibition rooms in 2003, eight displaying the achievement of Mao Zedong and four special exhibition halls. And the hall also makes great effort to organize interactive activities.
The building in the memorial hall of Mao Zedong is in the garden style and has been praised as a classical work in the modern garden buildings of China.
Quick Questions
Our team is waiting for your questions. Please feel free to ask us any questions you might have about our China package tours, Chinese culture, or the sites available. We will gladly help you with any special needs you might have and all questions, like our trip designing is completely free of charge.