Shaoshan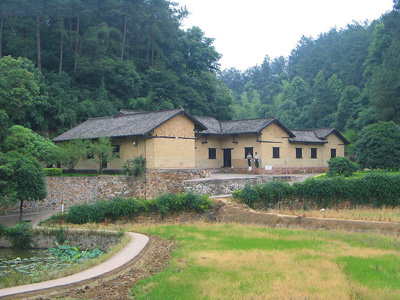 Shaoshan in brief
Shaoshan, commonly known as the hometown of Mao Zedong, the founding father of People's Republic of China, is a county-level city of Xiangtan City in central China's Hunan Province, some 104 kilometers from the provincial capital of Changsha. It is also known as a ''red tourism'' site and a revolutionary holy place. Covering 247 square kilometers and surrounded by mountains, Shaoshan highlights historical sites such as the Mao's Former Residence, the Memorial Hall of Mao Zedong, Mao Zedong Relic Museum, and natural landscapes of Shao Peak, Water-dripping Cave, and Blackstone Village. After the founding of New China in 1949, millions of visitors from home and abroad come here to pay homage to Mao Zedong, bringing tourism-related revenues for this city. Shaoshan is the heart of China's red tourism industry and a patriotism educational base. Azalea is the city flower, symbolizing revolution and wellbeing.

History of Shaoshan – A hamlet nestled in mountains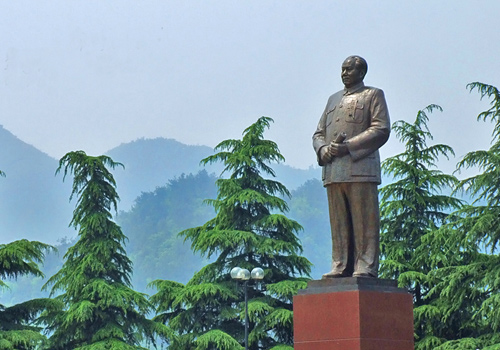 Surrounded by mountains, Shaoshan has the obvious pros and cons of a mountain township: beautiful, quiet and economy hindered by inconvenient traffic. But its history was changed by the birth of a great man – Mao Zedong, the first chairman of People's Republic of China. Mao was born in Shaoshan on December 26, 1893. He spent his childhood and youth on study, labor and revolutionary activities in Shaoshan. After the founding of New China in 1949, Shaoshan Railway station, Memorial Hall of Mao, hotels, restaurants and other facilities were constructed in succession, laying foundations for tourism industry. Mao's Former Residence was open to the public in 1950. In the year of 1985, the provincial government made a decision to push Shaoshan into a revolutionary memorial site and a scenic spot and at the same time open the Water-dripping Cave to tourists. A great change has taken place in Shaoshan. Every year people across China come to Shaoshan to commemorate the birthday of later Chairman Mao and attend memorial activities such as eating longevity noodles and singing ''red songs'' (inspiring revolutionary songs).


Shaoshan nowadays – The epicenter of red tourism industry with Chinese characteristic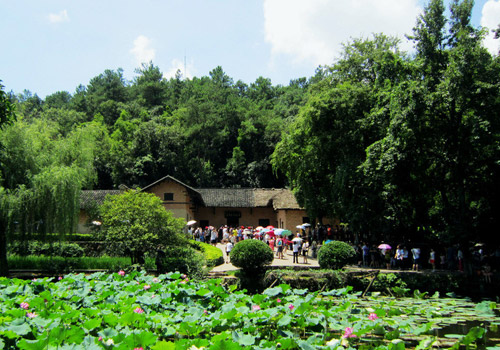 Now tourism instead of farming has become the pillar industry of Shaoshan. Currently it has seven scenic spots and 82 attractions. It draws more than one million tourists each year. Visitors can pay a visit to Memorial Hall of Mao and Mao Zedong Relic Museum, salute to the Bronze Statue of Mao in the square, take a glimpse of green lotus pond in front of the Mao's Former Residence, or climb the Shao Peak. In summer, visitors prefer to visit the Water-dripping Cave to beat summer heat; in spring, they can soak in the sea of azalea blossoms. Mao Braised Pork in Brown Sauce, which is agreeably fat, is an extremely popular dish among locals and tourists.