Olympic Games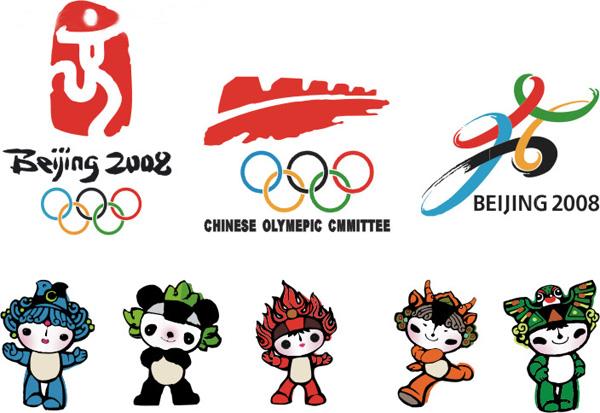 a. 2008 Beijing Olympic Games (The 29th Olympic Games)
Time: Aug.8, 2008 – Aug.24, 2008
Host City: Beijing, China
Slogan: One World, One Dream
Logo: Dancing Beijing, a stylised calligraphic character Jing (京, standing for 北京 Beijing)
Mascots: Five Fuwa, or five Friendlies, names Beibei, Jingjing, Huanhuan, Yingying and Nini, composing the phrase of Welcome to Beijing in Chinese.
It was the first Olympic Games to be held in China, and it was the third one in Asia after Tokyo, Japan in 1964 and Seoul, South Korea in 1988. A total number of 11,438 athletes from 204 countries and regions competed in 28 sports and 302 events. 43 new world records and 132 new Olympic records were set in the games.
b. Olympics Games and China
1984
In the 23rd Olympics in Los Angeles, USA, the shooting athlete Xu Haifeng won the gold medal at the slow-launched 60 pistol champion; it was the first gold medal in Olympics of the People's Republic of China.
1990
Beijing successfully held the 11th Asia Games
1991
Olympic Games Bid Committee of China was founded in Beijing.
2001
On Jul.13, Beijing was awarded the 2008 Olympics with an absolute majority of votes from members of the International Olympic Committee (IOC).
2008
Beijing successfully held the 29th Summer Olympic Games
Related Readings