Asia Games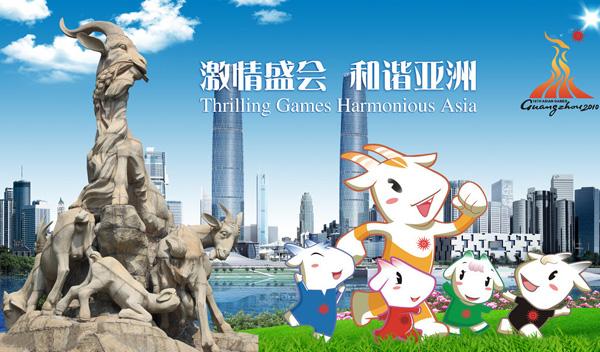 a. 11th Asia Games
Time:
Sep.22, 1990 – Oct.7, 1990
Host
City:
Beijing
, China
Mascot: PanPan (a Chinese Panda)
It was the first Asia Games as well as the first large-scale international sports event to be held in the People's Republic of China. A total number of 6,578 athletes from 37 countries and regions competed in 29 sports. 7 world records and 89 Asian records were broken, 1 world record and 11 Asian records were equaled in the games.
b. 16th Asia Games
Time: Nov.12, 2010 – Nov.27, 2010
Host City: Guangzhou, China
Mascots: Five Goats, named A Xiang, A He, A Ru, A Yi and Le Yangyang
It was the largest event in the history of the Asia games with 42 sports and a total number of 9,704 athletes from 45 countries and regions. The opening and closing ceremonies were held in Haixinsha Island along the Pearl River in Guangzhou; it was the first time that the opening ceremony for a major sports event was not held in the stadium. 3 world records and 103 Asian records were broken in the games.
Related Readings