Right time for right place – China's most beautiful sites in July
2014-07-16China travel Guide
July is the hottest time in China, and a small tourism peak packed with travellers. To beat the crowds and see beautiful sceneries simultaneously, you need some other recommendations. In right time to visit right places, you will get surprising experiences.
Qinghai Menyuan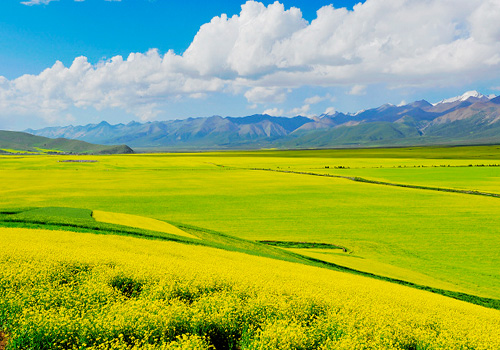 Every July, when most areas in China enter into burning summer, Qinghai Province just welcomes its spring, the season when its grasses turn green and flowers blossom. July, Qinghai Lake is a sea of flowers, and a paradise of birds. The rape flowers in Menyuan County are particularly beautiful when flocks and herds leisurely eat grasses, and horses joyfully stroll and run.
Xinjiang's Nalat Grassland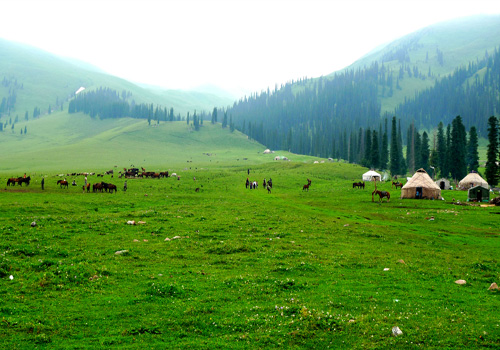 Nalat Grassland is hailed as the essence of the grasslands in northern Xinjiang. Since ancient times, it was a famous pasture with flat valley, steep peaks and lush forest. Enter Nalat is enter a fairyland with luxuriant grasses, a mass of flowers, densely covered springs, and running waters.
Tibet's Yumtso Lake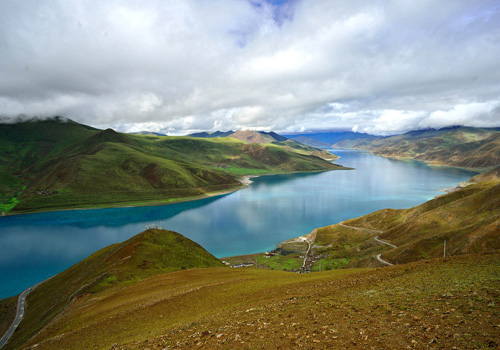 The water in Yumtso Lake of Tibet is praised as the most beautiful in the world by travelers but the lake is a Holy Lake in Tibetan's hearts, and Tibetans regard it a kallaite eardrop from goddess. Lake Yumtso has three sisters, they are connected to constitute a holy lake winding over 130 kilometers long among mountains that naked eyes can not capture its full view. The lake's water is incredibly beautiful in rich levels of blue under the sunshine in different times of a day.
Hailar of Hunlunbeir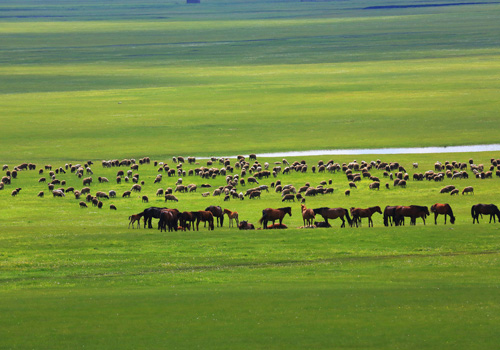 Enjoy the title "A Pearl on the Prairie", Hailar is the political, economical and cultural center of Hulunbeir City. The Hulunbeir Grassland is one of China's perfectly maintained grasslands and you can ride with lax reins or spur the horse here. Hulun Lake, one of the five freshwater lakes in China, is rich in bird resources and offers amazing sunrise.
Dali's Shuanglang Town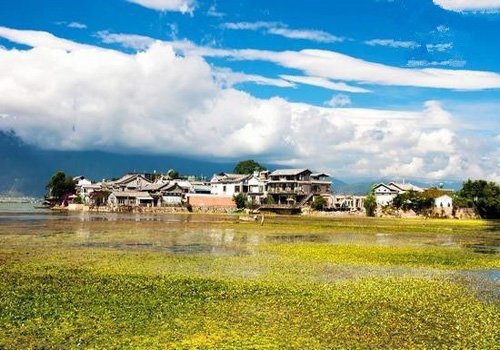 Seated in the northeast of Dali on the bank of Erhai Lake, Shuanglang is a peaceful town inhabited by Bai ethnic group. It is a livable place and a natural beautiful picture with mountains and waters, and elegant architecture of full-bodied Bai minority style. Just as the saying goes, Dali's beauty consists in Mount Cangshan and Erhai Lake, while the beauty of Mt. Cangshan and Erhai Lake consist in Shuanglang.
Guizhou's Libo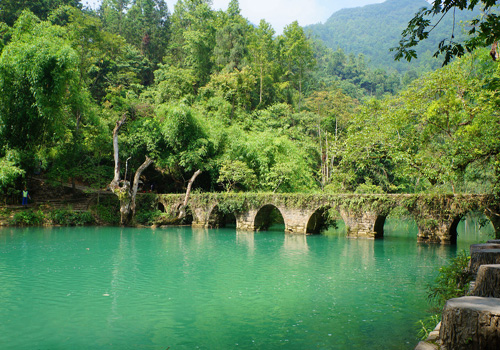 Libo is a county in Guizhou mainly inhabited by ethnic groups of Buyi, Shui, Miao and Yao. Landscape Libo is a mirror of that of Guizhou. In July, Libo's best attraction is the big and small Qikong (seven holes) Scenic Area. The big Qikong is magnificent with old-growth forest, canyons, underground rivers and lakes; the small Qikong is another lingering charm with pool, waterfalls, a forest overwater and a jungle surrounded Yuanyang Lake.
Beidaihe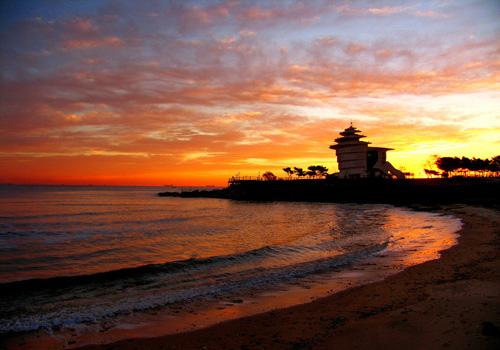 Beidaihe of QInhuangdao, starts from Dai River mouth in the west and ends in Yingjiao Rock, is a natural bathing beach. It is a large scale seaside summer resort with graceful scenery and complete equipment. The beautiful landscape lies in verdant mountains contrast with the vast sea, delicate villas blends in the greens, long and zigzag coast, placid beach, soft sands and limpid water.
Bashang Grassland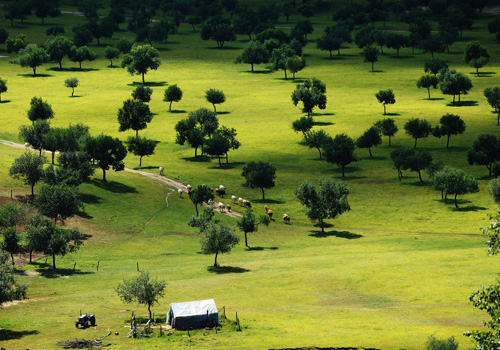 Hailed as No.1 grassland in Beijing, Bashang Grassland is especially charming in July. The grassland has high mountains, wide valley, scattered puddles of water and shiny green grass. The scenery is changing in a day, horses eat grasses in the mist in the morning, golden sunshine shine the grass sea in high noon, herdsmen on the horse to call back flocks in the dusk and at night, the gentle moonlight covers a veil on the grass and colored wild flowers.

--- By April (VisitOurChina)
Comment