My Trip to Gansu Province: Xiahe - green grasslands and blue lakes
2010-08-16China travel Guide
Xiahe is located in the south-west corner of Gansu province; this tiny prefecture with a population of only 77,000 people offers travellers the chance to enjoy a journey with the most amazing and unique landscapes and travel experiences in China. The region is home to a diverse group of ethnicities including Han Chinese, Mongolians and Tibetans, the Tibetan population accounts for around 78% of the total population giving the region a unique cultural flavour; it is truly the most amazing place that I have ever travelled to in China.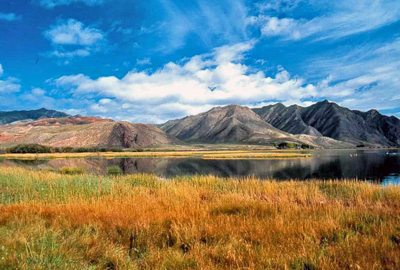 Transportation is one of the most detracting reasons that prevent more tourists from visiting this little known paradise, the area is not connected by rail or air; the only means of reaching Xiahe is by long-distance bus, the journey from Lanzhou to Xiahe takes around 4-5 hours and travels through some truly remarkable countryside. Accommodation in Xiahe is sparse, there is virtually no premium accommodation, setting yourself up in a standard looking hotel in the centre of town is the best bet, accommodation is cheap ranging from Y250-400.
There are an ample amount of destinations to check out in and around Xiahe for the few days I was there and I was fortunate to visit the vast majority of them:

Sangke Grassland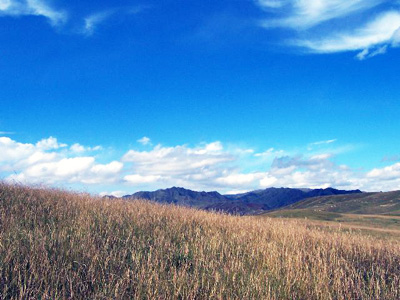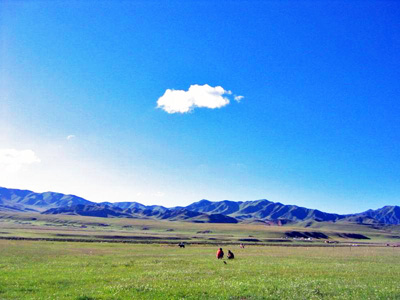 The most remarkable open grass field I have ever seen in my life, its sheer vastness boggles the mind and it is surrounded by eerie silent peaks and the sky is magnificently blue. This is what must be described as a typically Tibetan plateau and indeed a large community of Tibetan herders inhabit this grassland expanse, large herds of oxen placidly chew of gross and wandering around, the gentle bleats echo throughout surrounding mountains, being invited in a cup of Chinese tea is the perfect way to enjoy the atmosphere and soak up a few hours wandering around. The Sangke Grassland is 13 kilometres west of Xiahe and is easy to reach via bus.

Dazong Lake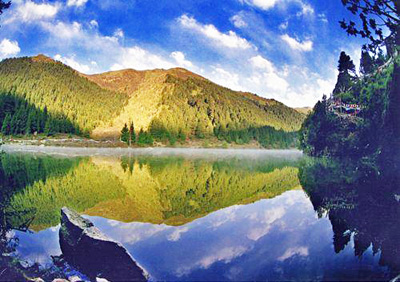 Located 17 kilometres from the city of Xiahe this ancient lake is made of volcanic rock and includes an amazing basin and cliff terrain. The scenery surround the lake seems comparable with that of the Tiger-leaping Gorge in Yunnan spectacular not only because of its scale but also because of the amazing natural features that surround the lake, dense forest filled with over rare bird and animal life. Dazong Lake is known as the 'God Lake' as is a holy site for Buddhist pilgrims every June, making June the ideal time to visit this area when the clean crisp area is rich and heavy with the aroma of incense.

Gangjia City Ruins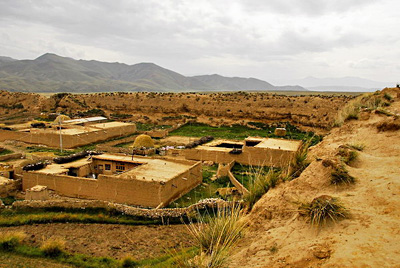 This is a site for those with an interest in Tibetan Buddhism, this ancient township that was constructed over 2000 years ago during the Tang Dynasty was a stronghold of Buddhism in the area, this town now essentially reduced to rubble still contains some old thatched roofed huts, this village however is potentially not as worthwhile as many of the other destinations in Xiahe.


White Stone Cliff Limestone Cave / Bai Shi Ya Cave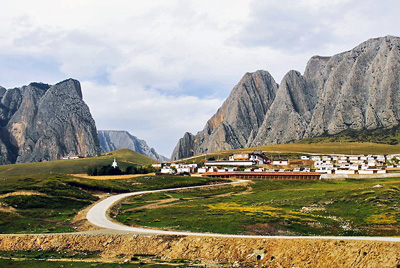 The final destination that I visited in Xiahe located an hour north of the city with the amazing limestone cave structure was formed from an ancient volcano and now is a maze of tunnels, incredible rock formations, waterfalls, crevasses and mountains. The '100,000 Buddha pile' is the centrepiece, an amazing rock formation created through thousands of years of seepage of lava create a massive rock formation which has deep spiritual significant to the people of Xiahe.
Xiahe is a little visited township but for those who want to both soak up Tibetan cultural but also enjoy the mystery of the silk road then Xiahe is a great place to start your journey, known as the 'Vatican of the East' is one of China's beautiful hidden secrets and it remote location is both one of Xiahe's great attractions but of the reasons it is so difficult to get to. I highly recommend travellers with an adventurous spirit to check out the deep spiritual culture and amazing natural scenery of Xiahe.
Quick Questions
Our team is waiting for you questions. Please feel free to ask us any questions you might have about our China package tours, Chinese culture, or the sites available. We will gladly help you with any special needs you might have and all questions, like our trip designing is completely free of charge.