Sangke Grassland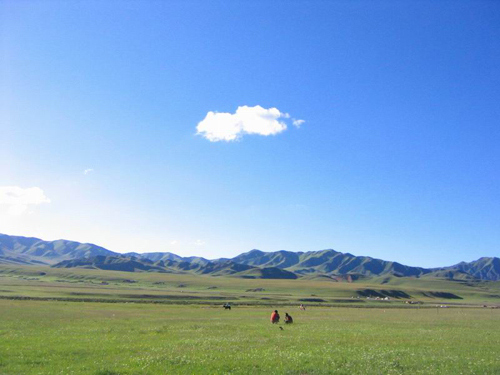 More Photos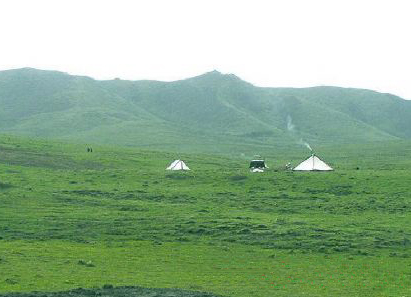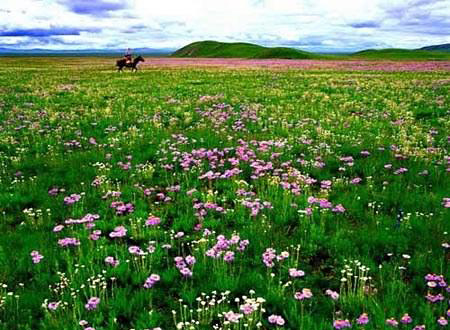 As a part of Dajiutan Prairie, Sangke Grassland is at an average sea level of above 3000 meters and surrounded by mountains. This grassland spreads for around 70 square kilometers, but only about 4000 herdsmen live on it. As a meadow 1 kilometer apart from Xiahe County, Gansu Province, this grassland area is one of the main stock farming bases of Gannan Zang Autonomous Prefecture as well as one of the valued natural sightseeing sites in Gansu.
On this extensive grassland, not only grass germinates and wild flowers blossom but also a river named Daxia River runs from south to north and water plants grow luxuriantly. Under the blue sky there, the green grassland is studded with flocks and herds in groups; smoke curls up from tents; pastoral songs flutter on horsebacks... which form a natural picture of rural scenery and perfectly present the genuine daily life of the Zang herdsmen. To show the local life there more deeply, lodging tents for tourists, local milk tea, buttered tea, Zang bread, boiled mutton (eating with hands), Zang dressing, campfire party, horse or yaks riding and other local-featured services have been offered since 1987.
Transportation: It is available to get to the grassland by bus after visiting the Labrang Monastery (it takes about 15 minutes); or getting there by bicycle starting from Xiahe County (bicycle renting fee: about 10 Yuan per person per day); or getting there by tricycle starting from Xiahe County (tricycle renting fee: about 12 Yuan for per tricycle).
Quick Questions
Our team is waiting for your questions. Please feel free to ask us any questions you might have about our China package tours, Chinese culture, or the sites available. We will gladly help you with any special needs you might have and all questions, like our trip designing is completely free of charge.