VOC's Travel BLOG
Our Travel Blog is the place to share our real life, travel experiences in China with you. Besides, we will provide information related to Chinese culture and China travel guide. "A bosom friend afar brings a distant land near." Traveling makes us to be closer, let's discover China together!
Lanzhou of China: low-excitement at high-altitude
2010-08-06 | China travel Guide | Comments(1) Views(1664)
Lanzhou is the provincial capital of the small Islamic province of Gansu in North-west China, it accounts for 3.5% of China's total population and only 2.3% of its GDP, it is easy to miss on a map, tucked in between Qinghai, Inner-Mongolia and Shanxi, I went there hoping to uncover some hidden wonders in a place that many tourists, both domestic and foreign choose to visit.
The first reason that makes it difficult for tourists to visit Lanzhou is because despite being located in the middle of north-west China, it remains difficult to get to, the city is not serviced by high-speed rail and flight from major cities on the eastern seaboard and limited and expensive, reaching there by bus is also exhausting with a minimum of twelve hours to reach there from Ningxia and thirty-hours from Xi'an. I elected to travel there by train, the result having left a permanent mark on me forever!
The city itself is remarkable if not beautiful and strikes an amazing contrast to the muggy green flats of Guangzhou; the ground is a scorched yellow while the sky is magnificent dazzling blue, my lasting impression of the city is that the sky is always blue and virtually cloudless, this is in virtue of the fact that Lanzhou is so high above sea-level, rainfall is extremely sparse. The cityscape is dotted with icons to remind one that this is an Islamic province, large mosques with ivy green domes can been seen every third or fourth block and the sound of calls to prayer are heard ringing across the city at 4pm daily, the Muslim population is still high here, somewhere between 5-7% of the population, most of the population are ethnic Han Chinese.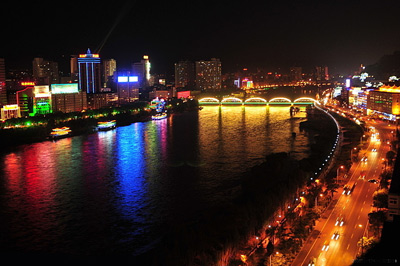 For tourists visiting here, there is precious little to keep you preoccupied, the city itself quite small, with only a few relics of the old city still standing. The major highlights for tourists lie outside the city and I will be exploring them all in the coming two weeks including the amazing collection of dunes and mountain terrain that lie on the bank of China's Yellow River, easily worth spending a day exploring. Food is also a predictable highlight for tourists to plan their Lanzhou Tour, there are several high-class restaurants including a branch of the famed Quanjude (全聚德) Peking Duck restaurant which is more affordable and delicious than its Beijing counterpart. Noodles are the staple food here so Lanzhou Noodles are both irresistible and filling.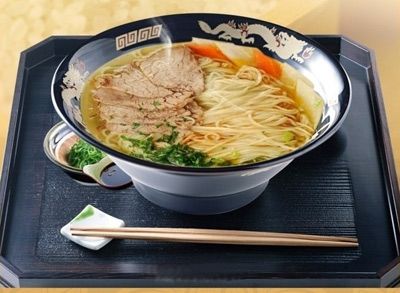 While in Lanzhou I checked out Xinglongshan National Natural Reserve "the Most Famous Mountain of Gansu Province". It consists of two mountains and a valley, namely Xinglong Peak, Qiyun Peak and the Xinglong Valley between the two peaks. The peaks pierce the sky and define the landscape, and are carpeted in tree. Qiyun Peak is like a mysterious grotto called Little Penglai in which deities are supposed to dwell. There are many cultural relics such as Grand Buddha Palace, Guansheng Palace, Shenmu Palace, etc. Genghis Khan's coffin is also set there which adds the fame and mystery of Xinglong Mountain. I can highly recommend this place for any visitor to Lanzhou with a spare day in the city.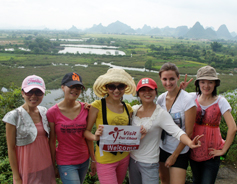 Calendar
Categories