Altay travel guide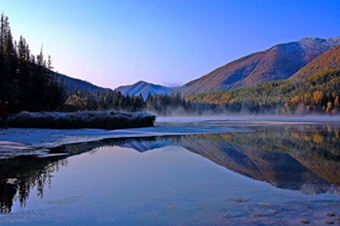 Altay Prefecture is in Xinjiang is on the north border of Xinjiang Uyghur Autonomous Region, connected with Mongolia to the north. The Altay city is the political, ecnomic and cultural center of Altay Prefecture. The cow, horse and sheep raising take large account in the grassland farming of Altay. Hemu Grassland and Baisha Lake Scenic Area are the main attractions of Altay district. More information about Altay »
Top Attractions in Altay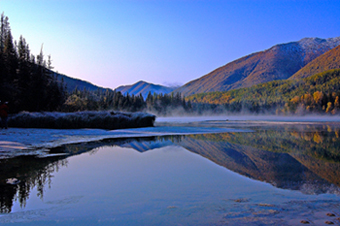 Kanas Lake of Xinjiang
Lying near the Altai Mountains in Xinjiang, Kanas Lake is the deepest freshwater lake. About 117 different kinds of birds live along it. There have been sightings of large lake creatures in the waters. A video was taken and shown in the local Chinese media where numerous unidentifiable creatures can be seen. According to CCTV10, the creatures living in the lake are speculated by Chinese schola...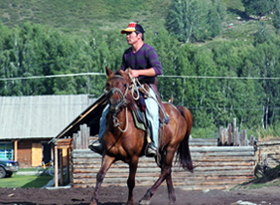 Hemu Tuwa Ethnic Village
Hemu Grassland is lying in an intermountain fault basin where Kanas River and Hemu River meet, ranging from 1124 meters to 2300 meters. Surrounded by thick and broad mountains and cut by the rivers, the basin has formed complicated landforms. Hemu River runs through and cut the grassland into two parts: in the cloudy slop, there are thick green forests where red deer, marmot and snow cock inhabi...