China tours to Wuxi
Located 128 kilometers from Shanghai and 183 kilometers from Nanjing, Wuxi is one of the important traffic hubs of Jiangsu Province. Wuxi has an area of 4788 square kilometers and a population of about 4,700,000 and is hailed as the pearl on the Taihu Lake. It is also a famous historic and cultural city with a history of over 3000 years, where the Wu Culture and the South Yangtze River Culture were cultivated. Early in the Ming Dynasty, Wuxi had been known around the country for its brick-making, iron-melting, ceramics, silk reeling and cloth-weaving; and it was considered as th... More information about Wuxi
Tour Code:CCT20
Duration:13 Days
Destinations:Beijing, Hangzhou, Nanjing, Shanghai, Suzhou, Wuxi, Yangzhou

Our 13 Days Classic East and North China Highlights Tour offers something special for those who want to visit parts of China not often seen by visitors. It showcases China's most beautiful cultural aspects and some of its most impressive historical sites. You will visit temples, gardens, lakes, areas of incredible natural beauty, tombs, ancient city walls and much more. This is a tour that will leave you with memories to last a lifetime.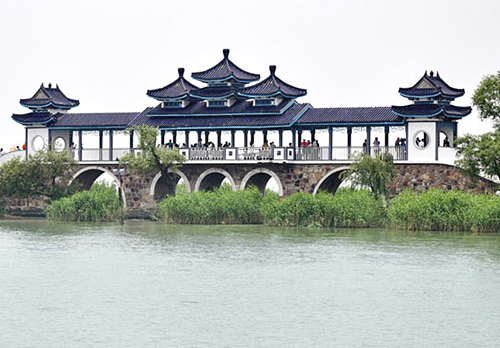 Tour Code:CCT21
Duration:14 Days
Destinations:Beijing, Guilin, Nanjing, Shanghai, Suzhou, Wuxi, Xi'an, Yangshuo

This spectacular Chinese tour is for those who wish to see a bit more than your average China tour. It highlights some of the most famous sites in China, as well as some of those rarely-visited gems that will leave you with a whole new view on China, its history, and its people. In Beijing and Shanghai, you will explore their ancient history, and modern culture. In Guilin, and Yangshuo, you will float past some of the most beautiful scenery on Earth on your cruise down the Li River. In Nanjing, you will see sites rarely visited by tourists. In Wuxi, you will see sites of incredible natural beauty, and in Suzhou, you will stroll through its incredible, ancient traditional Chinese gardens.
Custom Tailoring: Design your own tour with our help to meet your unique interests. You don't have to compromise. Do exactly what you want to do! Let us assist you to tailor-make your own China experience.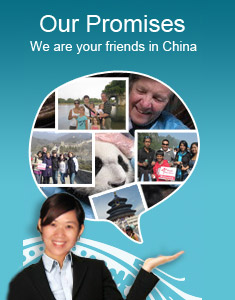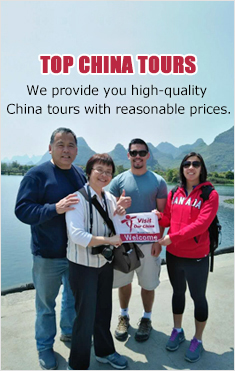 Popular City Tours