Wuwei travel guide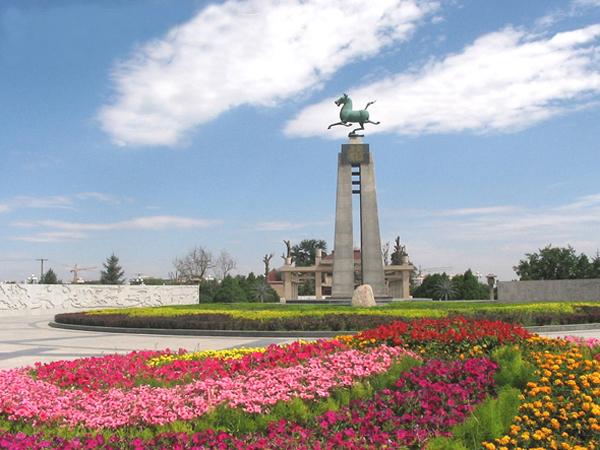 Wuwei City covers an area of 33,249 square kilometers and is situated at the middle of Gansu Province and the north part of the Hexi Corridor, bordering Lanzhou in the east, Jinchang in the west, Qilian Mountain in the south and Tengger Desert in the north. The downtown area of Weiwu is in the east of the Hexi Corridor as part of the Silk Road of ancient China. With a history of more than 2,000 years, Wuwei was called Liangzhou in ancient times where the capital of Qianliang, Houliang, Nanliang, Beiliang during the Sixteen Dynasties and Daliang in Early Tang Dynasty were set. In history, Wuwei City is an important city where the Central China and West Regions communicated frequently, a strategic pass of the Silk Road and the Buddhism center of North China. The renowned poetry, song and instrument on Liangzhou were formed and developed here. Its cultural relics include Wong Niangniang archaeological site, bronze bells in Dayun Temple of Tang Dynasty, Haizang Temple, Luoshi Temple, Confucius Temple of Wuwei, Bell Tower, Leitai Temple and steles. There are many rivers and natural solid reservoirs-the ices of Qilian Mountain formed by permanent snow on the high mountain... More information about Wuwei »
Top Attractions in Wuwei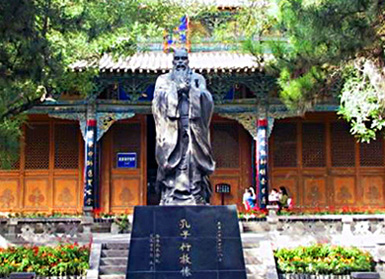 Confucian Temple of Wuwei
China has a long history of holding commemorative ceremonies to memory the great ideologist and educator Confucius, who is the founder of the Confucianism. At the very beginning, the ceremonies were held as a family custom by Confucius' posterity. Gradually, that got public and became state-level during the years (202 B.C. --- 195 B.C.) of Emperor Gaozu of Han Dynasty. Moreover, Confucius was ti...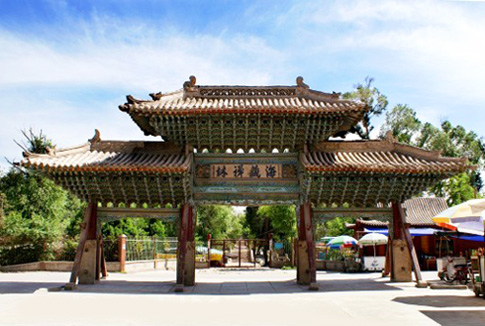 Haizang Temple of Gansu
Seated about 25 kilometers apart from the west of Wuwei City, Gansu Province, Haizang Temple is a well-known ancient temple occupying an area of 11,600 square meters. It was built in more than 170 years ago in Jin Dynasty and was a key temple on the way of the Silk Road, and now is under the province-level cultural relic protection. The main gate, the main hall, the Lingjun Tower, the Hall o...