Confucian Temple of Wuwei

China has a long history of holding commemorative ceremonies to memory the great ideologist and educator Confucius, who is the founder of the Confucianism. At the very beginning, the ceremonies were held as a family custom by Confucius' posterity. Gradually, that got public and became state-level during the years (202 B.C. --- 195 B.C.) of Emperor Gaozu of Han Dynasty. Moreover, Confucius was titled Oracle Wenxuan by Emperor Xuanzong of Tang Dynasty in 793 A.D. After that, the ceremonies kept being upgraded and even became an imperial scale in Ming Dynasty. Therefore, for thousands of years, thousands of Confucius temples were built around the country.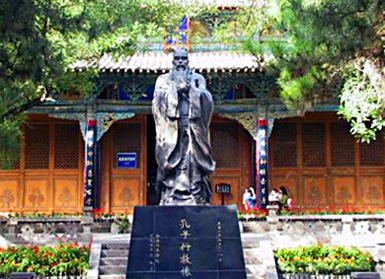 Situated in the southeast of the downtown of Wuwei City, Gansu Province, the Confucian Temple Complex of Wuwei were extended in 1439 and re-built contemporarily. Similar to imperial palaces, these structures has magnificent halls, polished round arches and exquisite colour decoration. Just as Confucian temple in other part of China, the Confucian Temple Building Group of Wuwei is a site used for offering sacrifices to Confucius.
Spreading out an area of 15,000 square meters, the Temples are the most sweeping and well-preserved Confucian temple complex in Gansu Province; besides, it is also one of the biggest Confucian Temples interiorly. Inside the tranquil Temples, towering pines and cypress stand beside the buildings which rise majestically on the east and the west.
In the east, the Wenchang Memorial Temple is the main building, with the Chongsheng Memorial Temples rearward, Niugong Memorial Temple on the left and the Liugong Memorial Temple on the right. And, the famed Exploits Monument of King Gaochang (printed in old Uyghur Scrip), Exploits Monument of Gongshen and Exploits Monument of Xixia (both printed in old Uigur Scrip) could be seen there. It is worthy of being mentioned that the Exploits Monument of Xixia is under the state-level protection. In the west, on the other hand, the main building is Dacheng Hall (it is also the main hall of the whole Confucian Temple Complex of Wuwei), in front of which are pool and the Bridge of Number One Scholar; at the back is the Zunjing Cabinet; and on the left and right are respectively Minghuan Memorial Temple and the Xiangxian Memorial Temple.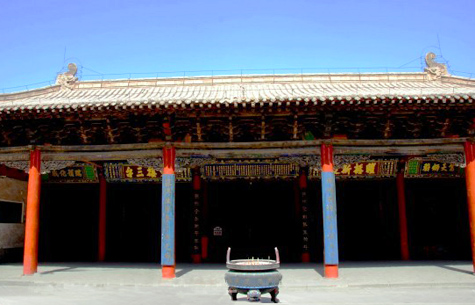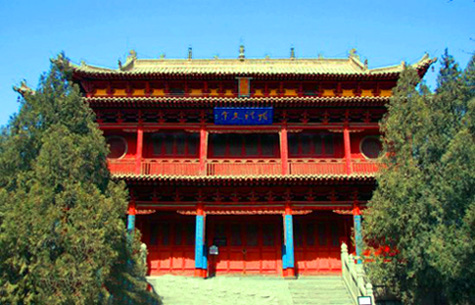 To commemorate Confucius' 2556 birthday in 2005, the Wuwei government and people well arranged the "Dance of Remembering Confucius and Confucian Classical Six Arts" (Note: Six Arts refer to propriety, music, archery, riding, writing and arithmetic), which re-presented the grand ceremony of worshiping Confucius during the years of Emperor Qianlong in Qing Dynasty. On September 28 of that year, this wonderful performance was showed and broadcast live to the world by CCTV (China Central Television). In a short time, all the Chinese at home and abroad paid their great attention to the Confucian Temples of Wuwei; meanwhile, this Temple complex began to enjoy its reputation all over the world owing to the live broadcast.