Haizang Temple of Gansu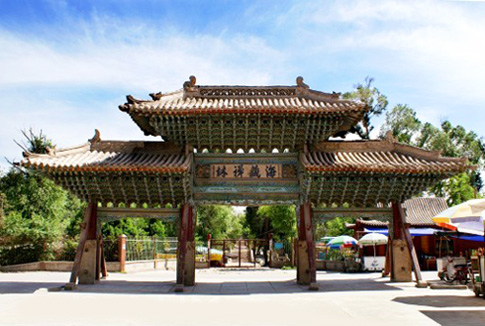 More Photos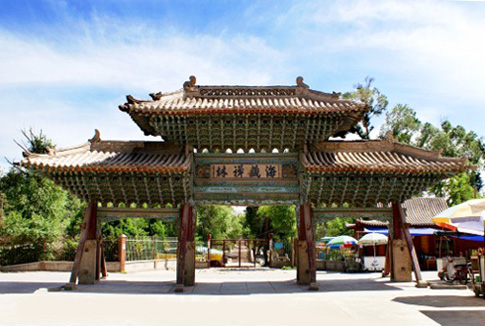 Seated about 25 kilometers apart from the west of Wuwei City, Gansu Province, Haizang Temple is a well-known ancient temple occupying an area of 11,600 square meters. It was built in more than 170 years ago in Jin Dynasty and was a key temple on the way of the Silk Road, and now is under the province-level cultural relic protection. The main gate, the main hall, the Lingjun Tower, the Hall of Heavenly King, Wuliang Hall and other buildings are all well- preserved.
There are South Lake and North Lake in thee Haizang Park, which appears to be long and cranky. Inside the park, straight paths across the fields, vegetables and plants, springs, crystal lakes, swimming fish and flying birds can be seen in every season; it is just like an exuberant natural garden.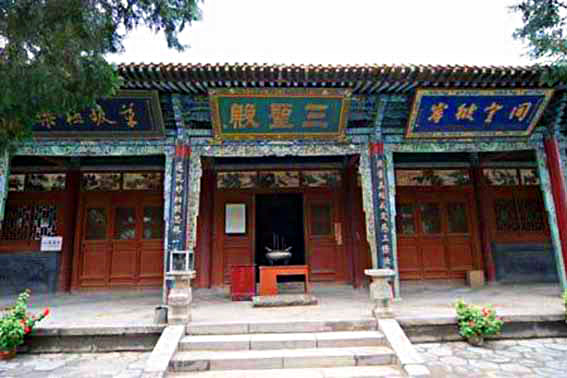 In history, it was a very popular destination and attraction for merchants and tourists. And until today, there is still a local custom that "Wandering around the Haizang Temple on the 15th and 16th days of the Chinese lunar calendar and then bad luck would be dissipated". Therefore, on these two days every year, the temple is always alive with rushing people, for praying or touring.
On transportation, the road is straight and smooth, so it is very convenient to get there from the downtown of the city. Today, the whole Haizang Temple has been developed into Haizang Park. Standing on the Lingjun Tai, people can enjoy a good view made up of ripping lake, limpid river, blossoming wild flowers by the water, towering white poplars, weeping willows and flickering reeds. It is really an attractive spot with the mixture of relics and nature.
Quick Questions
Our team is waiting for your questions. Please feel free to ask us any questions you might have about our China package tours, Chinese culture, or the sites available. We will gladly help you with any special needs you might have and all questions, like our trip designing is completely free of charge.