Overviews on travelling to China
Tourists may have only one chance to tour in China because of various reasons, in consideration of such situation, we specifically select some most worthy tourist destinations in best seasons to visit in China to ensure you enjoy the highlights with limited time or budget.
From short tours to multi-destination travels, we hope our recommended destinations and itineraries in China will help you find the ideal vacation places.
Best Scenery in China in Four Seasons
1. Spring: Accumulated snow in cold areas melts and the snow-covered nature reveals; Flowers especially peach blossoms and rape flowers are in full bloom;
2. Summer: It is generally sunny in summer and it is the best season for traveling especially for water sports such as drifting and other outdoor activities;
3. Autumn: During this season of harvest, the leaves of many trees and plants get withered and turn the nature into an amazing colorful world;
4. Winter: In cold areas, everything is covered with snow and tourists may see a distinct world of ice and snow during their China tours.

Best Destinations and Tours in China
Beijing
Xi'an
Shanghai
Guilin
Tibet
Hong Kong
Yellow Mountain
Shangri-la/Lijiang
Chengdu
Beijing is a city with four distinct seasons; therefore depending on what time of year you choose to visit your travel experience will be different. While Beijing swelters in summer with temperatures reaching over 40℃ it's a popular time for travellers arriving from America and Europe; occasional rainfall, vast blue skies and packed streets means that Beijing develops a real buzz during the summer months (June to September).
Possibly the best time to visit the capital is in the early autumn (September/October), it's at this time that the temperature begins to lower into a more comfortable range 15-30℃ and prices begin to fall as peak-season draws to a close, however it's imperative that travellers avoid visiting Beijing during the first week of October (National Week of China), this week long holiday means millions of Chinese swarm into Beijing to enjoy the last few sun-filled days of the year. It's also at this time that many major Beijing museums hang their most precious, fragile art because of the favourable weather conditions.
Winter and spring again paint Beijing in a different light; in winter Beijing becomes bitterly cold making most of the major tourist attractions less attractive, strong and freezing winds making climbing the Great Wall uncomfortable, while many of Beijing's famous gardens are in a state of slumber, although travel is cheaper Beijing is best avoided during winter and early spring.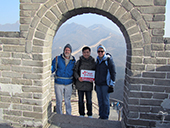 Great Wall and Visitors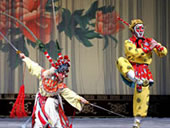 Beijing Opera Shows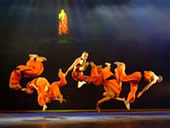 Chinese Kungfu Shows
Xi'an is a renowned historical ancient capital of China enjoying equal fame with Athens, Cairo, and Rome ; summer is indisputably the best time to visit the hub of north-western China, although during this summer the temperature also can reach about 40℃ and the climate is quite muggy it's the perfect time to visit Xi'an's many famous travel destinations and historical sights, including Big Wild Goose Pagoda, Terracotta Warriors and Horses, Bell Tower, Ancient City Wall, etc. The main reason for visiting Xi'an in summer is its nightlife; summer allows travellers a unique chance to soak-up the Muslim Gourmet Street, the night-market, Asia's largest water fountain and washing it all down with a sweet glass of the local plum juice!
Xi'an in winter is a markedly bleak affair and while you may enjoy most of the attractions to yourself the strong northern wind and the heavy grey clouds make travel less pleasurable, the city's vibrant nightlife also turns down a gear during the winter months; June, July and August are the best months to plan your trip to Xi'an.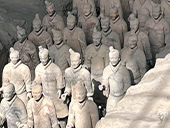 Terracotta Army in Xi'an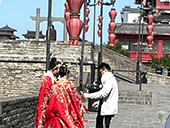 Cycling on the Ancient City Wall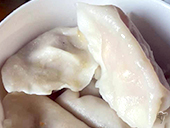 Delicious Xian Local Food
Shanghai is the city for all seasons. Irrespective of when you want to visit Shanghai there is always something to do; in summer Shanghai becomes a steel and concrete jungle, it seems to exhale almost organically as the most sophisticated and fashionable Chinese soak up summer sunshine in designer labels. While in winter the city develops a steel grey sheen; and in crisp morning walking along the Bund with a coffee show a side of Shanghai that few tourists get a chance to experience.
Of course shopping and dining in Shanghai remained unchanged all year round, retreating from the cold of the outside to enjoy some fresh and warm soup-filled dumplings makes them all the more delicious.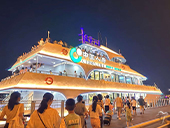 Huangpu River Cruise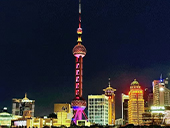 Shanghai Modern Buildings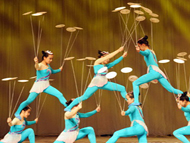 Shanghai Acrobatics
Guilin is best to visit during late spring and summer; it's only during summer that you can enjoy all that this vast tourist haven has to offer. When travelling during June, July or August the water is warmer the days are sunnier and the city is not blighted by the constant heavy rain that occurs from February to May. The summer months offer visitors a great chance to enjoy the Li River at is most beautiful with water levels usually higher than the winter, it's possible for travellers to get off the boat and enjoy the water first hand, the fast-flowing water from Guangxi's mountains is clean and refreshing, White-water Rafting is also more enjoyable when getting saturated in cold river water is desirable.
The tourist town of Yangshuo also comes to life on balmy summer nights and becomes a hive of activity and culture, the city of Guilin itself also appears far more attractive during the summer months.
In autumn, winter and spring Guilin still maintains its natural beauty with fog and mist often obscuring the Karst Mountains and providing visitors with a different kind of beauty; but because most of the main activities in Guilin involve heading out into nature it is recommended that tourists visit in late Spring and Summer (May-August).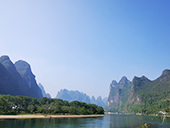 Beautiful Li River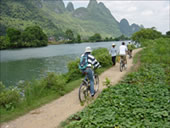 Yangshuo Bycycle Riding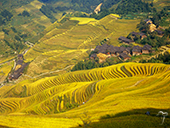 Longsheng Rice Terraces
3 Days Guilin Tour 4 Days Guilin, Yangshuo and Longsheng Rice Terrace Field Tour (Guilin highlight attractions only, suitable for 2-4 days travel)
7 Days Beijing and Guilin Fantastic Cultural and Natural Tour 7 Days Shanghai, Guilin, Yangshuo and Rice Terrace Seeing Tour (Guilin plus another city, suitable for 5-7 days travel)
10 Days Southern Delights Tour of Guangzhou, Guilin, Kunming, Dali and Lijiang 15 Days China Natural Scenery, Ethnic Flavor and Historic Culture Tour (Recommended Featured China tours including Guilin, suitable 9-20 days)
Ideally travel to Tibet should occur in May, June, September or October as July and August are the rainy seasons; travellers going to Tibet by road are strongly advised to avoid July and August as mudslides are frequent and dangerous, falling rocks may block major road arteries for day at a time. For those visiting the capital Lhasa the temperature remains stable throughout the year with temperatures averaging at eight degrees from April to October and temperatures dropping during the winter months.
Tibet, despite its harsh winter climate is essentially accessible throughout the block between April and October with June possible the best time to head to the 'roof of the world'.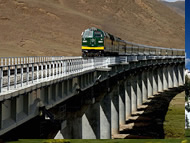 The Great Tibet Railways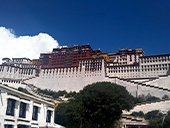 Holy Potala Palace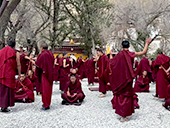 Monks and Religions
Hong Kong, like Shanghai is a destination for all seasons, with a temperate climate all year round and always plenty to enjoy, such as the Ocean Park, Vitoria Peak, Science Museum, Repulse Bay, Jade Market, Disneyland and Dr. Sun Yat-sen Museum. The only caveat is the June and July - typhoon season usually with frequent rain. Perhaps the best time to visit Hong Kong is during the New Year period when one of the world's most amazing fireworks displays blazes above the harbours city and the city buzzes with a unique energy and excitement. For travellers who love shopping major clearances across the island occur in late June and early August.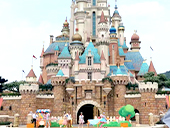 Hong Kong Disney Park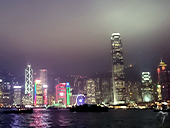 The Commercial Big City
Shopping in Hong Kong
Huangshan, or Yellow Mountain, is beautiful throughout the year, however the ideal time to travel is in the summer, when the mountain remains cool and temperate-an idea summer resort of China; the summer months are also the months that experience the most rainfall, this rainfall leads to low laying cloud cover which creates a sea of clouds around the peak of the mountain (sea of clouds, one of the four wonders of the Yellow Mountain), however it is also the peak season making it the busiest and most expensive time on the mountain.
Spring on the mountain is again incredible, it is the time when the thousands of plants are flowers across the mountain spring into life, and the weather can still be markedly cold. Winter on the mountain offers visitors a snow-covered panorama to view over and enjoy, it is also the cheapest time to visit the mountain, the vast majority of tourists choose to visit Huangshan Mountain between March and October.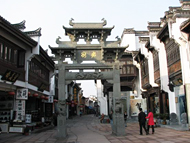 Tunxi Ancient Street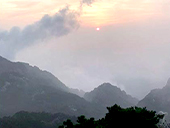 Sunrise of Yellow Mountain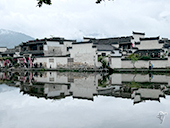 Hongcun Ancient Village
Shangrila and Li Jiang both sit at high-altitude meaning that the climate and temperature can vary significantly all the year around; it has been known to snow as early as September, the weather can be temperamental. The best time to visit these two locations is in late August to October when the leaves are slowly changing from a lush green into deep red and gold setting the landscape on fire and the early mornings and late evenings become just a little crisp.
Summer between June and August are the peak seasons and the streets of Lijiang and Shangri-la become congested with people and tour groups, making it a time to avoid, the altitude of Yunnan Province means that ultra-violet radiation is particularly powerful and burning is easy. The winter can be bitterly cold and despite the wooden houses of Lijiang appearing especially striking powered in snow it is a time of year were travel to the more rugged parts of Yunnan becomes difficult and many businesses go in to hibernation until the summer months.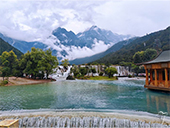 Yulong Snow Mountain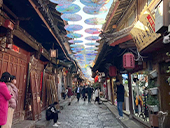 Lijiang Ancient Town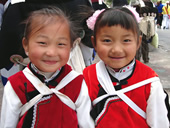 Friendly Local People
The best time to visit Chengdu - home to lovely giant pandas is from March to June and from September to November. July and August are the hottest months in Chengdu. Mt. Qingcheng, Mt. Xiling, Mt. Tiantai and Longchi Forest Park are all best enjoyed during these months when rain is minimal and the sky is clear. The visit to Emeishan/Mt. Emei and Jiuzhaigou can be arranged into your itineary if you have sufficient budget and time.
It is also the perfect time to soak up Chengdu's famous nightlife, the pedestrian malls and street-front restaurants, the city comes alive during the early summer months. Chengdu in winter drops to below zero degrees (Celsius) and days become much shorter; during autumn and spring Chengdu also experiences very high rainfall making visiting the mountains and especially driving around Sichuan province hazardous.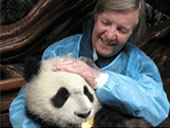 Hold a Panda in the Arms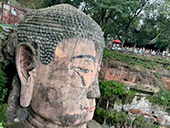 Leshan Giant Buddha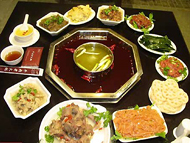 Spicy Hotpot in Chengdu
Email Us:
Tel:0086 773 5833156
Fax:0086 773 5817771
The above are parts of the most popular tours among our customers during the last year, click the bottom to enquire for China tours you want, or drop us an email with any alteration based on your requests(focus on backpack hiking, photo shooting, etc).The enquiry is for free and we will reply you within 24 hours.
Click here to fill a simple enquiry form for your desired tour
Four Seasons in China
Spring in China (Mar. - May)
Spring means the weather getting warm again after the cold spell and the rebirth of the nature in China. Traveling to China during this time tourists can enjoy the newly-born scenery with a pleasant climate at a low tour cost.
Summer in China (Jun. - Aug.)
Summer is hot but a good season for travelling in China due to the delightful weather, but commonly there are much more tourists and the tour cost is comparatively high.
Autumn in China (Sep. - Nov.)
It gets cool in autumn and peak season of tourism continues in China.
Winter in China (Dec. - Feb.)
Many places in China snow in winter and tourists can enjoy breathtaking snow scenery at a low price again due to the coming of low season of tourism in China.
Why You Can Trust on Us
Free tour enquiry and itinerary design;
Patient and professional tour consultants;
Excellent and responsible tour guides and drivers;
Absolutely no forced shopping;
Better discount, special tour gifts, interesting activities and more.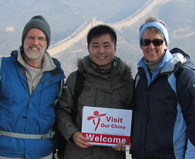 For those who are going to visit a foreign country, it is quite difficult to choose an online travel agency. We are very delighted and grateful for our customers' trust and sharing us their wonderful tour experiences. We sincerely hope that we could help more tourists who are travelling to China.