Yunnan Lakes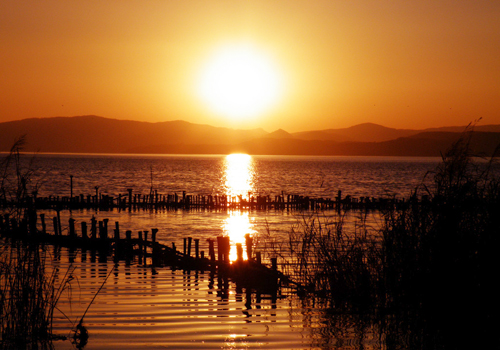 Dianchi Lake, the sixth largest inland freshwater lake across China, as well as the mother lake of Yunnan, has always been an ideal place for vacation and sightseeing. Known as a pearl on the plateau, the lake in Kunming is particularly charming when it changes with the changes of the sun, the sky and the clouds in a single day. Standing on the Longmen, you can have a panoramic view of Dianchi Lake. And you can also appreciate its beauty by boat. In addition, within a short distance you can reach the West Hill Forest Park, Daguan Park, Folk Minority Villages, National Sport Training Centers, and Yunnan National Museum.

Erhai Lake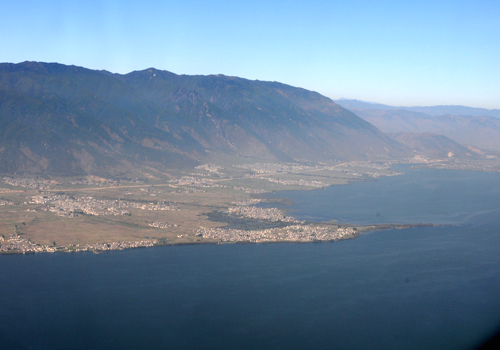 Erhai Lake, situated in Dali, is the seventh largest inland freshwater lake around China. Overlooked, it resembles a crescent lying quietly between Cangshan Mountain and some dams. Since Erhai Lake is as clear as a mirror, it has long been praised as spotless jade among rolling mountains. Visitors can travel on the lake by boat, particularly on a moonlit night to appreciate one of the best four sceneries of Dali - glistening water by the silver moonlight. This engrossing lake is also abundant in aquatic resources, which makes the lake more worth a visit.

Bitahai Nature Reserve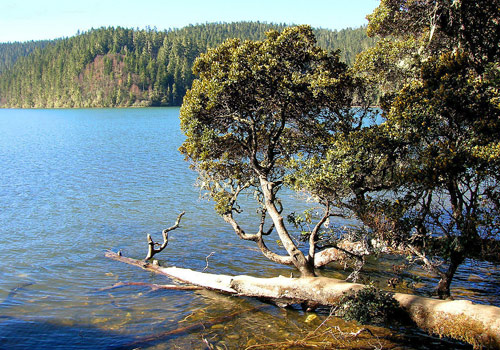 Surrounded by blackish green mountains, Bitahai lake looks like an emerald embedded in Shangri-la. As a lake of the highest elevation in Yunnan province, it enjoys a spectacle on May and June. When petals of azaleas along the lake fall onto the water, schools of fish will swarm for a bite, and finally float on the water as if they were drunk or unconscious, thus becoming an amazing scene of the lake. In the sunny day, birds are the only thing you'll hear besides the running of the water. No one screams, no car horns; nothing but peace and tranquility. If you get the chance, come and experience this slice of heaven.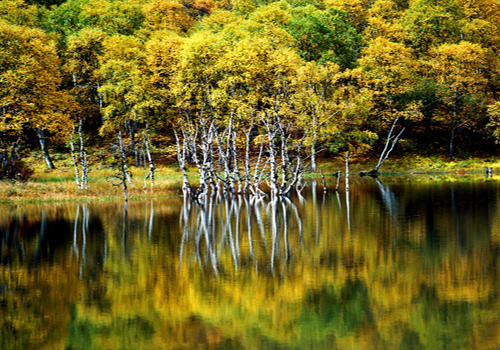 Smaller than Napahai Lake and Bitahai Lake as it is, Shuoduhai Lake is more placid and looks more like a fairy land. In this fairytale world not only limpid water, but also a kind of rare fish that has obvious streak on its belly are in sight. Melodious reed pipe is also audible. Moreover, beside the lake there lies a pasture where you can catch sight of flocks of cattle and sheep! Surrounded by luxuriant green mountains and spruces and firs pointing to the sky, the lake never lacks delight of Tibetan life.

Napahai Lake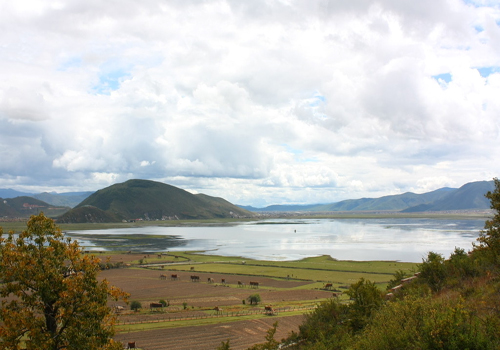 Napahai Lake Natural Reserve is the largest spring pasture in northwest Yunnan. The captivating scenery varies from season to season. In May, verdant grasses sprawl on the lake as if it were a greenish felt. From June to July various kinds of wild flowers come into blossom. When August steps in, flocks of cattle and horses contently chew tender grasses. In winter the lake turns golden, with snow-capped peaks reflecting on it. Sometimes, black-necked cranes, yellow ducks, bar-headed geese are sporting on the lake, leaving the vast pasture lively. On the northwest side there stands a temple which overlooks the beautiful lake all the time.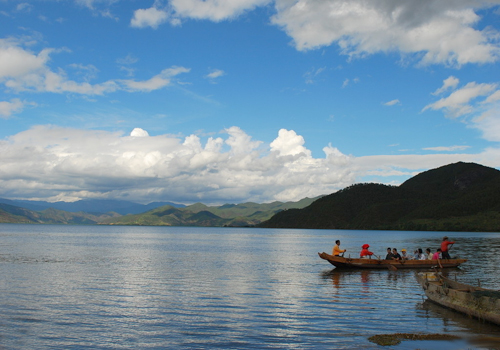 Rising 2,690 metres above sea level, Lugu Lake is not only the lake of the highest elevation in Yunnan, but also one of the deepest freshwater lakes in China. The moment you come to Lugu lake you find you it a mysterious world where there are azure lakes surrounded by rolling mountains, and industrious local Mosuo people. They are still living in matriarchal society, which for many visitors overseas is not commonplace. To appreciate this pearl of the plateau one of the best ways is on foot or by bike. On the way visitors can stop by the house of Mosuo people for a chat or a drink.
Lashi Lake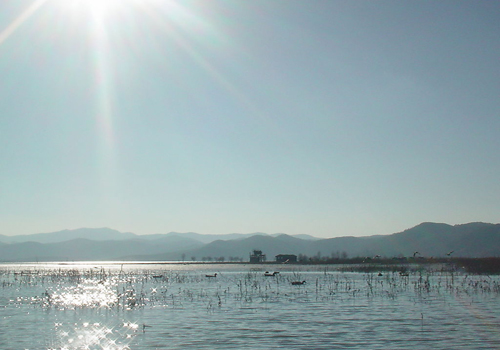 Lashi Lake, 8 kilometres away from the west Lijiang County, is a paradise for many migratory birds due to its excellent natural environment. Every year when it comes to the 15th day of the 8th lunar month, legions of birds start to fly to here. And from October to December, it is the golden time of bird watching. Another entertaining way to enjoy the wetland is by horse riding. On one hand, you can experience colorful sceneries on the horseback; on the other hand, if you are a veteran horse rider, you can have the horse galloping on the farm!