Take a Guizhou Tour on the Rail, Chase after the Most Beautiful Sceneries
2014-12-18China travel Guide
Train, perhaps is the most inexpensive transportation and time traveller in our time. Take a train, travel on the criss-cross railway lines, from one place to another, you can slowly watch each different scenery along the way and experience the gradually changed air temperature.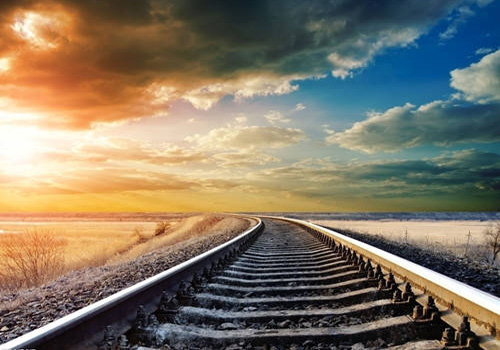 Guiyang-Guangzhou high-speed rail, which will officially put into service on Dec.26th this year and shorten the total travel time from 20 hours to 4 hours, is hailed as the most beautiful high-speed rail line in China. It brings train travel conception into fashion. Now, take the following five train tickets, you can go after the best sceneries of Guizhou.
No. D3523 the Miao & Dong ethnic villages along the most beautiful high-speed rail
Guiyang-Guangzhou Rail is the longest in China to traverse karst landscape. During its 70-minute journey within the boundary of Guizhou, numerous bridge-and-tunnel and tunnel-and-bridge makes No. D3523 the most fantastic trip travelling between tunnels underground and sky from time to time.
From Guiyang to Guangzhou,16 pairs of high-speed trains will in operation, with D3523 being the most valuable with enchanting sceneries including almost all beautiful Miao and Dong ethnic villages in Guizhou.
Departure time: (tentative) 13:38
Route: Guiyang – Changming - Sandu – Congjiang
Changming Station: Guidingyin Buyi ethnic village, Jinhaixue (Golden and Snow-white) Mountain, Doupeng Mountain's Heaven Pool, Yunwu Mountain, Luobei River…each word connects to ancient trees, bizarre rocks & woods, waterfalls, meandering river….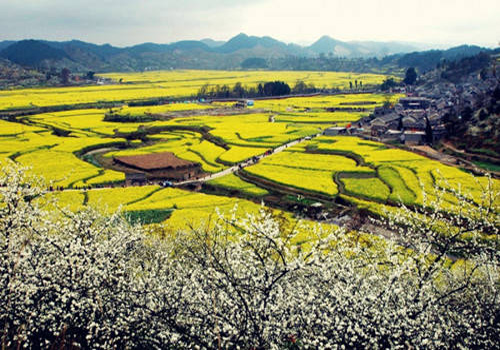 Sandu Station: In this only Shui ethnic autonomous county in China, you will see ancient sites of city walls, Yangfu inscriptions & tombs, Zenlei Shui Village on the hillside, and the beautiful terraced fields and grey-green tile covered dwellings under the warm sunshine.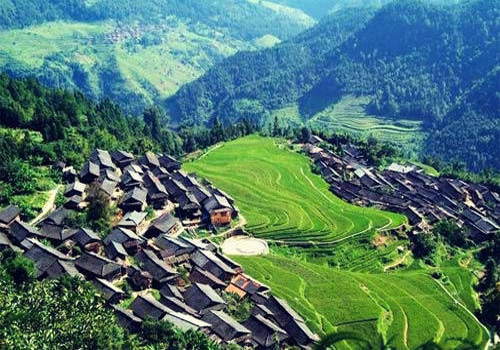 Congjiang Station: A collection of Miao and Dong villages. You can reach to the famous Thousand-house Dong village in Zhaoxing with 10 minutes, enjoy the Dong Big Songs, experience the ancient custom in the last hackbuteer tribe, Basha…every place here is a epitome of Guizhou beauty.
No. K9380 Enjoy the gifts of nature
Depart from Guiyang, southward to Dushan, the south gate of Guizhou Province, it is a journey humping through the mountains; the sceneries along the trip are definitely the favors of the nature.
Departure time: 14:27
Route: Guiyang – Longli – Duyun - Dushan
Longli Station: Longli is blocked by mountains and streams. Stand on Longli prairie and gaze into the distance, you can see a typical picture of idyllic grassland scenery.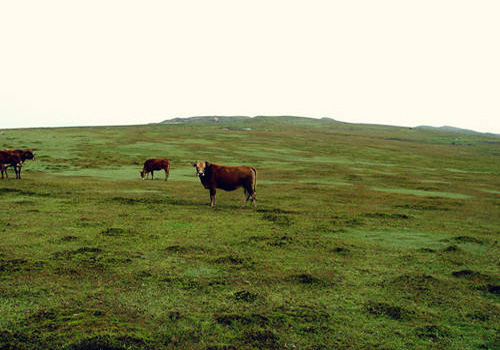 Duyun Station: Here are the Jian River with nine streams converging in, wild birds' twittering, flowing flowers, green hills and plants, Longtang of forests and caves, Jiacha of bamboos and falls, Xiling of old-growth forest, and the mentionable tea mountain of charming frogs and fragrant teas.
Dushan Station: It embraces the typical karst scenery, Zilin Mountain, Dahekou, Wengqi Kuiwen Pavilion…it is occupied by Buyi, Shui, Miao and other ethnic groups, it is the home of Guizhou's south-style festive lanterns.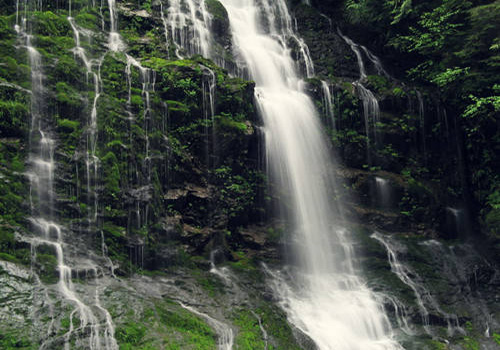 No. K1221 From the prosperous drop into fertile farmland
Depart westward for Hongfeng Lake, traverse Dragon Cave, hike Guyelang, from Guiyang to Caohai, from the prosperous drop into fertile farmland, the wonderful views on the way has been familiar with people for a long time.
Departure time: 15:05
Route: Guiyang – Anshun – Liuzhi – Caohai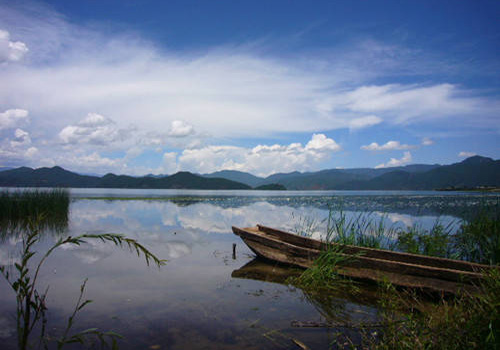 Anshun Station: It is the optimization for karst scenery, and one of the top 6 golden tourism routes. Each of the scenic spot here is with a big reputation, Huangguoshu Waterfall, Dragon Cave, Getu River, Yelang Lake, Xixiu Mountain…
Liuzhi Station: In Liuzhi, two places must to see, Zangke River Scenic Area with ancient Yelang Culture, and Suojia Changjiao Miao Village inhabited by not more than 5000 mysterious Changjiao Miao people, a group with their history written on the hair.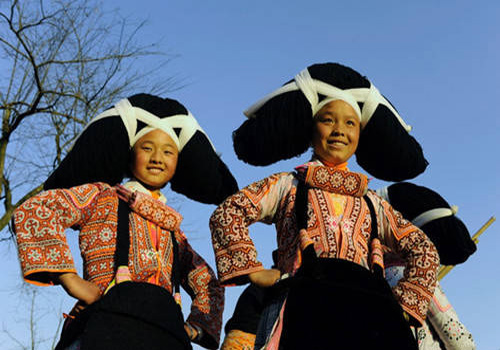 Caohai Station: Caohai in winter is the best time for watching birds. Water plants swinging in the green water, gaze in the distance, the waters and skies merge in one color, and the wonders of natural beauty are boundless.
No. K1202 Watch sea of clouds and sunrise, tour Wuyang River
A route of the essence of southeast Guizhou Province; you can watch sea of clouds, the sunrise, Wuyang River, Miaoling Mountains of great momentum, scattered Miao ethnic villages and the thousand-year-old Zhenyuan Town.
Departure time: 14:10
Route: Guiyang – Kaili – Shibing – Zhenyuan
Kaili Station: Here can find the longest and widest wind-rian bridge and the largest Xijiang Miao Village in the world. In total there are about 300 large and small Miao villages stand amidst the landscape of southeast Guizhou Province, each is like a live museum without walls.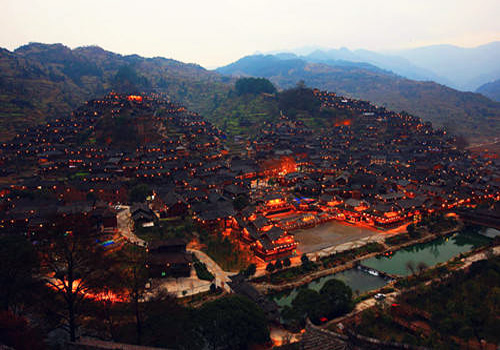 Shibing Station: Speak of Shibing, there is nothing more famous than Yuntai Mountain and Shanmu River. Yuntai Mountain extrudes among the mountains with a platform top, while Shanmu River clearly flows for over billions of years.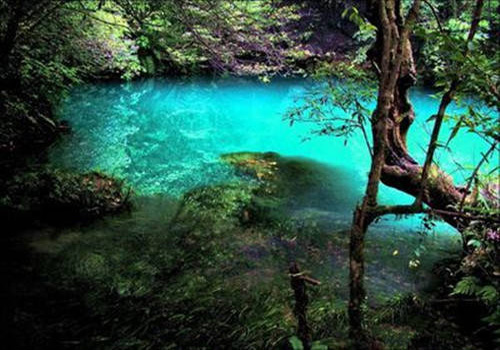 Zhenyuan Station: In this ancient town with a over-2000-year history, Wuyang River gracefully flows a reverse "S" shape. It is leisure to stroll along the river, see fishermen go angling…
No. K844 The beautiful human landscape on the Red Road
From Guiyang to Xifeng, then Xifeng to Zunyi, it is a cultural trip to experience the Red Road of China's Communist Revolution.
Departure time: 9:59
Route: Guiyang – Xifeng - Zunyi
Xifeng Station: A county originally built in Ming Dynasty about 400 years ago, Xifeng has lofty mountains and high ranges, hot springs, and a China's famous patriotism education base.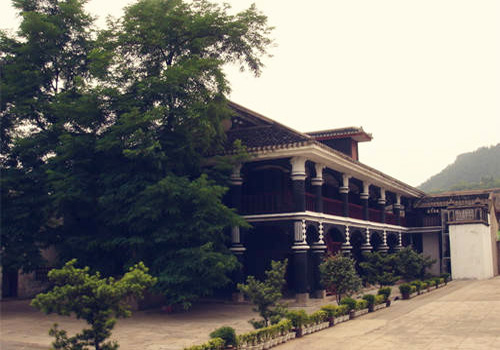 Zunyi Station: Zunyi is a famous historic and cultural city of the first batch for its vital position in China's modern history; in the meantime, it is a famous city of China's Wine Culture, and the Shatan Culture.
--- By April (VisitOurChina)
Comment