Zhangjiajie Tours
Zhangjiajie is a prefecture-level city located in the northwestern part of Hunan Province. Lying at the very center of China, Zhangjiajie is a relief for any traveler looking for some natural sceneries of grandiose beauty. The city, also known under the name of "Dayong", is famous for its Wulingyuan Scenic Area ranked on UNESCO World Heritage Sites list. Zhangjiajie comprises two districts (Yongding and Wulingyuan) and two counties (Cili and Sangzhi) and has many wonderful scenic spots such as Zhangjiajie National Forest Park (especially Yuanjiajie and Huangshizha... Visit Our Zhangjiajie Travel Guide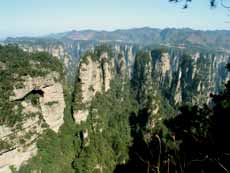 Tour Code:CTZJJ01
Duration:4 Days
Tour Overview:Zhangjiajie lies in northwest Hunan Province. It is divided into four regions: Zhangjiajie National Park, Suoxiyu Nature Reserve, Tianzishan Nature Reserve and Yangjiajie Scenic Area. The whole area is of a primitive limestone landscape, home to more than 500 species of trees and animals. UNESCO inscribed the Wulingyuan scenic area, Hunan Province on the World Heitage List in 1992......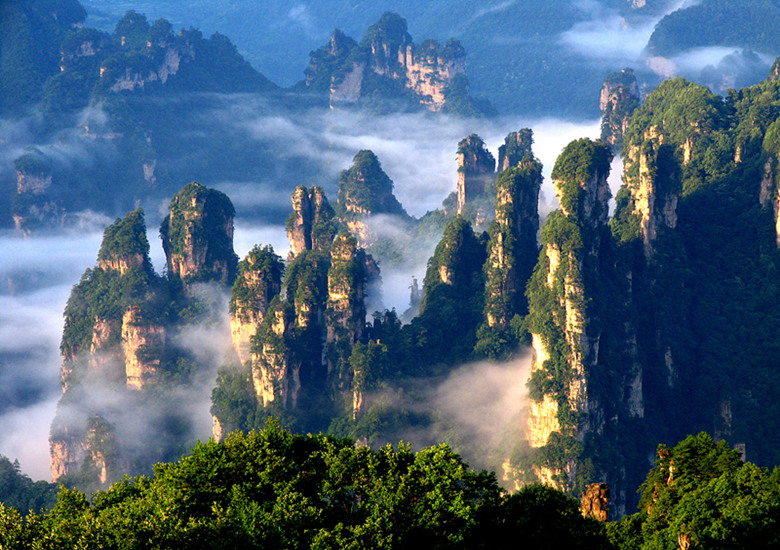 Tour Code:CTZJJ02
Duration:3 Days
Tour Overview:Visit China's first state- level one the Zhangjiajie National Forest Park, especially the Yuanjiajie Scenic Area, which becomes more popular as its Southern Sky Pillar inspired the floating mountains in the Hollywood blockbuster Avatar. Also taking the tour to visit Tianmen Mountains, a destination attracts not only tourists but also adventurers who join in the activities such as Skywalk, Aerobatics, and Rock Climbing.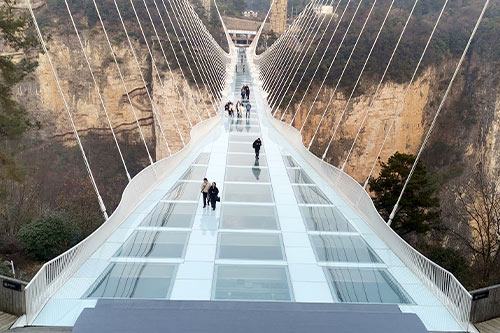 Tour Code:CTZJJ03
Duration:4 Days
Tour Overview:Enjoy both the beautiful natural scenery in Zhangjiajie such as Hallelujah Mountain, the First Bridge under Heaven, Tianmen Mountains, and the spectacular manmade attractions like Bailong Lift and Zhangjiajie Grand Canyon Glass Bridge, which is respectively the No.1 of the kind in the world.


Custom Tailoring: Design your own tour with our help to meet your unique interests. You don't have to compromise. Do exactly what you want to do! Let us assist you to tailor-make your own China experience.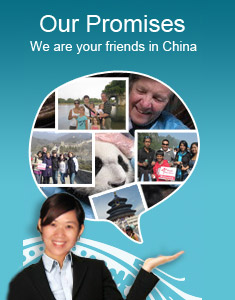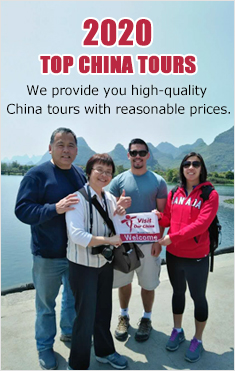 Popular City Tours