Yingtan travel guide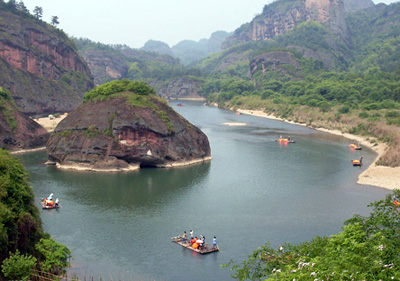 Yingtan is located in northeast Jiangxi Province, the middle and lower reaches of Xinjiang River. It has a Moon Lake urban district, Yujiang County, and Guixi city. As for the name of YIngtan, there is a legend. As the legend goes, there were many huge camphor trees in Longhu Mountain as well as a deep pool at the mountain foot; eagles (pronounced as ying in Chinese) were often flying in the area, their reflections on the pool (pronounced as tan in Chinese) together with the shadows of trees made an absolutely beautiful view that the area was named as Yingtan from then on. Yingtan enjoys a preferable geographic location connecting the area between Yangtze River and Qiantang River in the east, and the Wenzhou and Fujian Province in the south, with rich and colorful natural sceneries and human landscapes. It is an honored city with a history over 3000 years when it was already an important ceramic production base. It is also a city with abundant natural resources, including over 30 varieties and 4 large-scale mineral deposits of 5 categories minerals of metal, nonmetal, special type mineral, building materials and gemstones. History of Yingtan A city with long hi... More information about Yingtan »
Top Attractions in Yingtan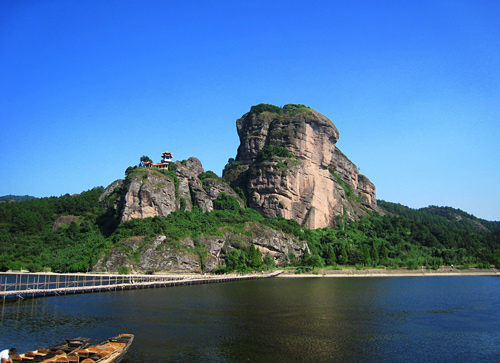 Mt. Longhushan
The site of Taoist Master Zhang Daoling to refine panaceas and a center of the state religion of Taoism since Tang Dynasty in ancient China, Mt.Longhushan is the special Danxia Landform with its landscapes being thought as a Triton of the minnows with 99 peaks, 24 caves, 108 nature and human landscapes.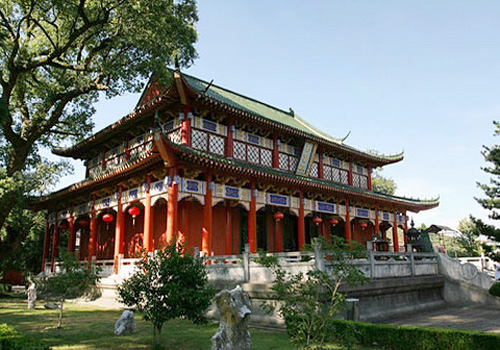 Mansion of Taoist Master
The Mansion of Taoist Master, where Taoist masters lived and offered sacrifices to gods, was originally built at the foot of Mt.Longhushan and then moved to Shangqing Ancient Town in 1368. It is an imposing architectural complex with elegant overhanging eaves, carved beams, painted rafters, pavilions and gardens in ancient imperial style.