Shangqing Ancient Town

More Photos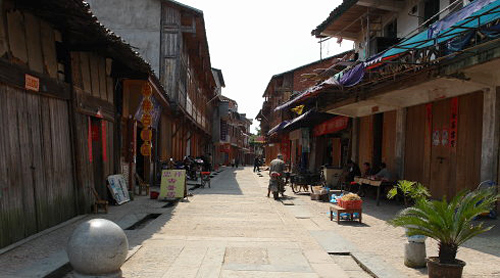 Shangqing Ancient Town is a thousand-year-old town located inside the Shangqing Taoist Temple Scenic Area, 25 kilomeetrs away from downtown Yingtan. It gets fame not only by its unique historic sites but also by its long history of Taoism and simple and kind folk custom.
Covering over 50 square kilometers with a population of nearly 20,000, Shangqing Ancient Town is endowed with beautiful natural environment and possesses many places of interest. Lingering for about 2 kilometers, the Shangqing Ancient Street strings the Changqing Workshop, the Liuhou Family Ancestral Hall, the Mansion of Taoist Master, the Tiandeyuan Drugstore of Traditional Chinese Medicine, Christianity Church and some other attractions; Along the river traditional Diaojiaolou (wooden houses projecting over the water) , fisherboats and ducks bring a kind of country glamour.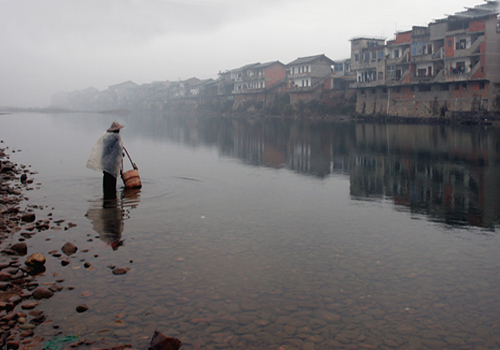 Wandering around the peaceful Shangqing Ancient Street, people do not need to worry about rampageous traffic in big cities and can observe the ancient town as much as you can, and what are worthy of having a taste is the local food such as Shangqing rice noodle, Shangqing tofu, Taoist master Chinese chestnuts.
Moreover, the Shanqing Taoist Temple, Dongyue Taoist Temple and the Xiangshan Academy (one of the four famous academies of Southern Song Dynasty) locate east, which makes the Shangqing visit not being confined in the ancient street.
Shangqing Ancient Town Travel Tips
1. The Mansion of Taoist Master and the ancient dwellings are must-sees;
2. The Mt. Longhushan Taoist Festival is held at the Mansion of Taoist Master from October 3rd – 9th every year, during which Taoist ceremonies can been seen.
Quick Questions
Our team is waiting for your questions. Please feel free to ask us any questions you might have about our China package tours, Chinese culture, or the sites available. We will gladly help you with any special needs you might have and all questions, like our trip designing is completely free of charge.