Yellow River Bank Park

Located in the north of Lanzhou city and in the south bank of Yellow River, Yellow River Bank Park is an open park without walls. Since Lanzhou is the sole large city that the Yellow River pass through, an over 20-kilometer riverbank road was built, becoming one of the longest in China which is praised as "Green Tourism Corridor". There are countless carvings and attractions along the road. The landscape of Yellow River, especially, is unique and attracting.
Yellow River Bank Park has being well equipped gradually. Willows grow along the road; the primitive and majestic pavilions and halls contrast fine with shining ripples.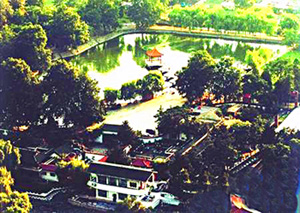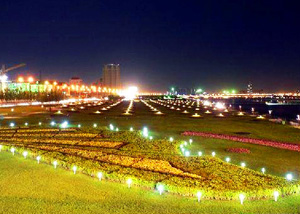 Walking along the riverbank road, you can enjoy the landscape of Yellow River and appreciate the delicate sculptures such as Ancient Silk Road, Yellow River Mother and Journey to the West (the name of one of the four major classical novels of China). You can also visit Zhongshan Iron Bridge, Baitashan Park, Mill Wheel Garden, etc. During tourist seasons, drifting along the Yellow River by old-style rafts or rubber boats is a great pleasure. And the Yellow River Bank Park has been a must for tourist to visit Lanzhou.