Paradise on earth - Cool Summer in Jiuzhaigou National Park
2013-06-27China travel Guide
Located in Jiuzhaigou County of the Aba Tibetan and Qiang Autonomous Prefecture in Sichuan, well known as the 'paradise on earth', Jiuzhaigou National Park is the most beautiful place I have ever seen in my life.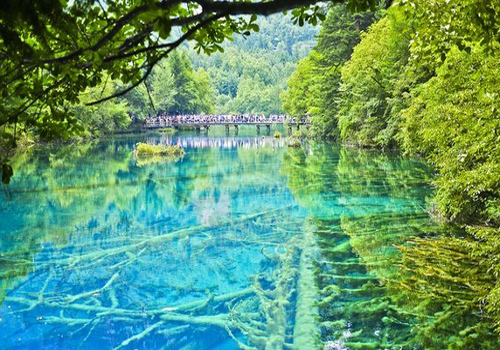 (Jiuzhaigou Valley's essential beauty lies in the collocation of the waters and mountains.)
My expression may be quite simple and abstract and carries little conviction. But actually I can never find proper words to 'paint a picture' – the quality Jiuzhaigou Valley possesses is like what the word 'fairyland' tells - only after you see it in person you would say admiringly, 'wow, it's a fairyland!'. If you're from a big city you'll be relieved to see that there is some amazing nature left in China.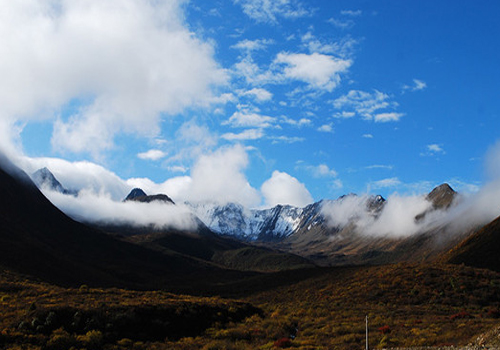 (Mysterious snow mountain hiding in the flowing clouds)
Specifically, the reason why I choose Jiuzhaigou Valley Scenic and Historic Interest Area to travel is its weather and sceneries. It is hot in China's summer or even autumn. If you come to visit China in this period, Jiuzhaigou National Park would be a wonderful choice because it is a place in highland areas and integrated with pristine forest, clear waters, snow mountains and Tibetan customs.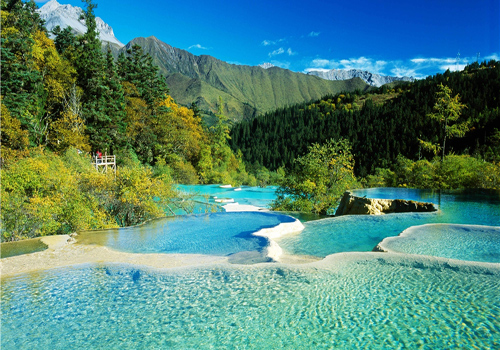 (Plants in the hills look like delicate paintings. Big surprise given by the Colored Pools, although I have seen them hundreds of times on the internet.)
There are two ways of visiting Jiuzhaigou National Park, by yourself or by groups, and the latter is the best choice for foreign guests who know little about China. Summer or autumn is the time Jiuzhaigou Valley wears most beautiful appearances. Management work of the park is rather systematic that travelers should eat in certain appointed areas, which reduces much rubbish and pollution. The food inside the park is really nice and cheap, and the hotels are well managed with air conditioner and hot water. The spirit of the hotels may be environment-protection, which I think is great and necessary in the mountains.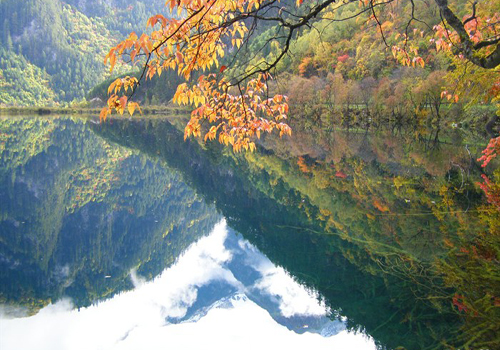 (Mirror Lake! Unbelievable beauty! Wheter hiding behind the trees or righ in front of my eyes, its silence and brightness can blind me with even a short glimpse.)
I once came to Jiuzhaigou Valley in winter. There were little people there in that time, but absolute blue sky and green hills drove me completely refreshed. What I want this time is a different, fancy and colorful Jiuzhaigou Valley National Park.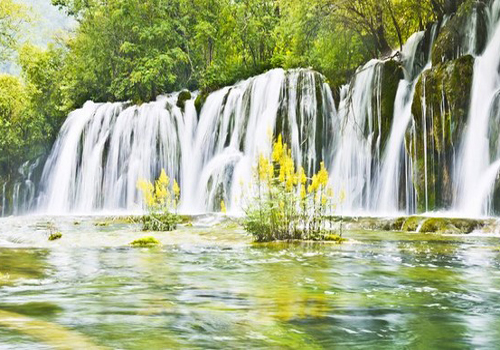 (The Pearl Shoals Waterfall. I can find no words to describe its perfection.)
There are a lot to like for such an amazing scenic spot. In many Chinese parks, you can see higher hills, broader forests or larger lakes. But I want to tell you that walking through Jiuzhaigou Valley is like experiencing the NBA final games, and you will never find a similar place of this universe.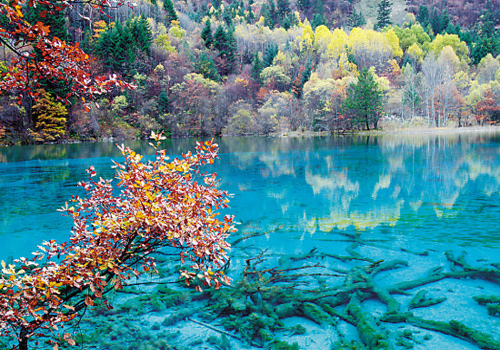 (Colored Lake! Enjoy lunch and take a brief rest listening to some light music. Yes, you are in the real paradise!)
You got plans, expectations and determinations before get started, but the actual conditions will destroy all your physical or mental preparations, and drive you into a position in which you can only accept or take actions based on what just happened. You have no idea what the next second will bring to you, and you just carefully open your eyes and look at the amazing surrounding sceneries or taste the nervous and furious atmosphere.

The sceneries are so incredibly beautiful. Snow mountains, Colored Pool, Swan Lake, Mirror Lake, Pearl Shoals Waterfall and Colorful Lakes. Up and down, tiredness and comfort, disappointment and ecstasy – Jiuzhaigou National Park, a tour place where amazing happens, everything happens.



- Xavier (VisitOurChina)

Comment