Panda Inn, Pleasant Dream
2013-03-07China travel Guide
As early as in the year of 1996, Mountain Emei in Sichuan province was designated to the world natural and cultural heritage by UNESCO. Nowadays, something enjoyable adds a new dimension to the Mt. Emei. In the 5th courtyard of Emei courtyard, Exiu Lake National Reserve, there is an ancient Chinese style courtyard – the first global panda theme hotel is opened to the public.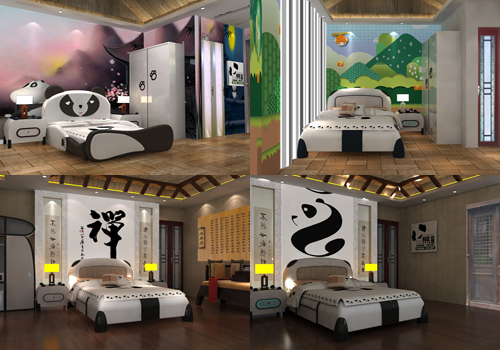 The hotel, called Panda Inn, is an ocean of panda culture. Each detail of the hotel is connected with panda, ranging from the lobby to the parking lot, much less the suites and rooms. Thirty-two rooms in the hotel are available, each of which furnishes a distinct panda bed, with a diverse theme and design. Staying in the room will bring you a very merry mood, the moment you catch sight of the objects in it, say, the panda-shaped lamps, telephones, bedclothes or the like. Moreover, in the kingdom of pandas, a large quantity of vivid pandas is here and there, some are singing, some drawing, some sampling delicacies…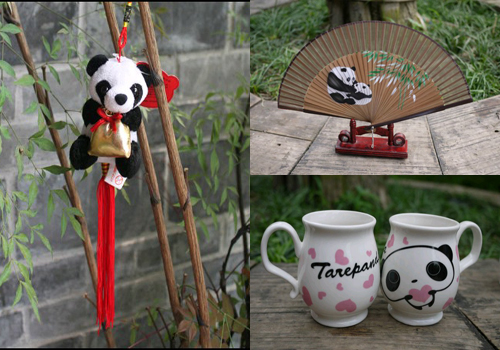 Panda Show regular chain store in the lobby provides you with quite a few panda-themed daily necessities and accessories, including packsack, sheets, pajamas, lamps, slippers, and cups. Besides, the hotel can buy special products of Emeishan and Sichuan.
How to get there?

As the Panda Inn lies 100 metres away from the terminal of Chengdu-Mianyang-Leshan high-speed rail available in 2013, you can arrive at the hotel either starting off from Chengdu by way of highway (which takes you about 90 minutes), or by shuttle (the hotel staff will pick you up at the station).

In the morning, the hotel can send you to Baoguo Temple to start your wonderful journey in Emei Mountain.



---Gaea (VisitOurChina)
Quick Questions
Our team is waiting for you questions. Please feel free to ask us any questions you might have about our China package tours, Chinese culture, or the sites available. We will gladly help you with any special needs you might have and all questions, like our trip designing is completely free of charge.