VisitOurChina in OTM of Mumbai and New Delhi
2013-03-01Working at VisitOurChina
At the beginning of 2013, Guilin Tianyuan International Travel Service Co., Ltd was invited by Guilin Municipal Tourism Bureau to attend India's Biggest Outbound Travel Trade Show. Although this is not our first time to this fair for my company, I am still excited to be the representative of my company this time, I wish to introduce China, Guilin and VisitOurChina more details to more people from all over the world.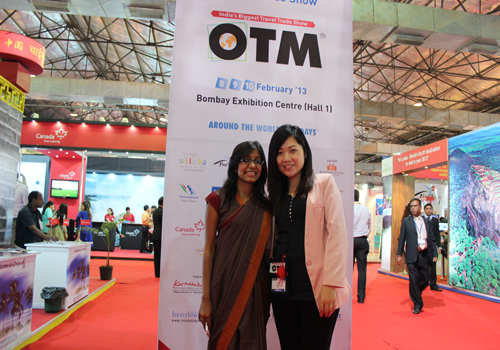 I stayed in India from 8th to 16th Feb to attend the both trade shows in Mumbai and New Delhi separately. This year some 1,200 exhibitors from 30 countries and all over India took part in OTM Mumbai and Delhi combined. The largest international participation came from Sri Lanka, Turkey, China and Thailand – the Partner Countries, with a large presence also from Canada, Philippines, Maldives, Egypt, Macau, Indonesia, Nepal, Bangladesh and Russia – the Feature Countries. Since my company has our own booth in China Pavilion to present ourselves, there are lots of partners to visit us and learn more about China tours. During the trade shows, I really made lots of friends and collected many business opportunities. From the productive results, I believe China as the famous tourism destination is attracting more Indian travelers to explore, of course getting more popular for all travelers in the world. In the mean time, according to OTM, VisitOurChina was known by more people, we will still focus on high-quality China tour service and provide the best customized tour packages for our customers, I have full confidence in VisitOurChina, we will dedicate ourselves to organizing the most reasonable and worthy China tours for all travelers.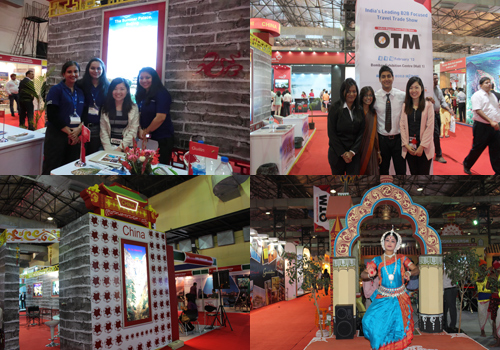 Besides attending OTM, I also had the chance to visit some famous tourism cities in India, such as Kolkata, Jaipur, and Agra. As an ancient country in the Orient, India is same with China, having brilliant civilization and architecture, the wonders in the world like The Taj Mahal, Great Wall, Terracotta Army and Horses. The golden triangle tour route of India gave me deep impression, then I had a perspective idea about Indian culture and local life. No doubt it is called Incredible and Exotic India. After this trip, I also have an idea to combine China tour with India tour together; it will be miraculous and desirable mix. From now on, we will pay attention to this.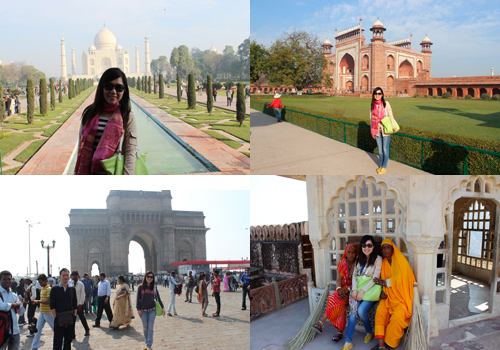 VisitOurChina is growing quickly and steadily these days, we are thankful for every support and opportunity. We will continue to advertise us better in some big events like OTM, ITB, Go China Summit, CITM, etc. VisitOurChina will always keep our slogan: We Are Your Friends in China!



---Sandy (VisitOurChina)
Comment