One Day Fantastic Li River Hiking Tour of VisitOurChina
2010-11-03China travel Guide
There are many popular and classic hiking tous in China, such as Mount. Everest hiking, Three Gorges hiking, Great Wall hiking, Tiger Leaping Gorge hiking, and Li River hiking is highly recommended because you can enjoy its fantastic river and mountain landscapes while walking along the beautiful country road. Last weekend VisitOurChina had a wonderful one day Li River hiking tour and we'd like to share with you our experience.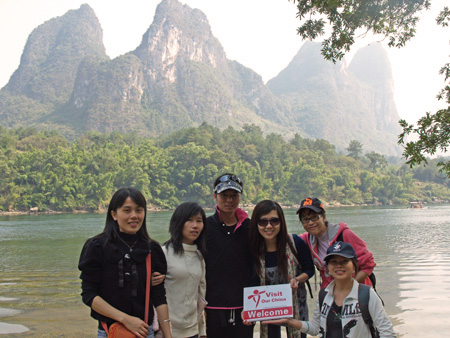 We selected the most classic and popular section of Li River as the hiking route, which is from Yangdi Town to Xingping Town. And we had three times of boat transferring respectively at Yangdi, Langshi Village and Lengshui Village to another bank of the river for continuing our hiking trip. The whole travel took about six hours and we visited the Lengshui Hotel at the Lengshui Village and Xingping Ancient Town at Xingping.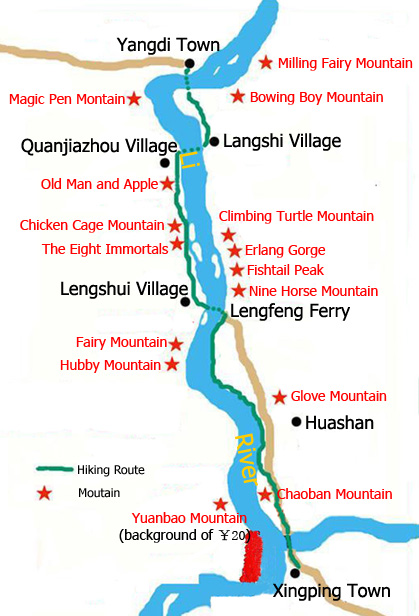 As the essential and classic section of Li River, Yangdi-Xingping hiking route is popular always. Although it was the low season already, there were still many boats and hikers. The landscapes during the travel were really beautiful, mainly mountains, rivers and farmland, wonderful for picture shooting. During the hiking trip we can see beautiful landscapes always, mountains with various shapes, green trees, quiet Li River with boats, harmony scenes all over. So the Li River Hiking Tour may also turn to a wonderful photo shooting tour as well.
Guilin - Yangdi Ferry 9:30-12:00
We first set off from Guilin by bus to Yangdi (you'd better take a direct bus to the Yangdi Ferry; otherwise you'll need to change another bus to the port at the Yangdi crossing). We bought the boat ticket at Yangdi Ferry (about 16 yuan per person) and started our hiking.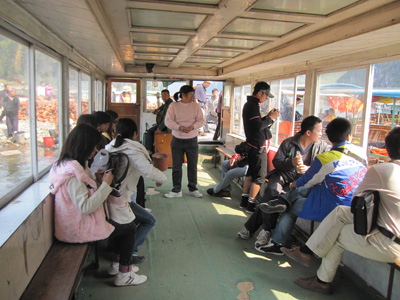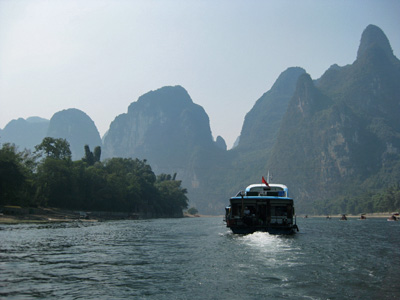 Yangdi - Langshi Village - Quanjiazhou Village 12:00-13:00
We arrived at Langshi Village at about 13:00 and we took the boat to Quanjiazhou Village. The Langshi Ferry is a little difficult to find so please be careful to see the guide posts.

Quanjiazhou Village -Lengshui Village 13:30 -16:00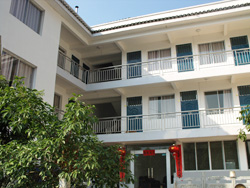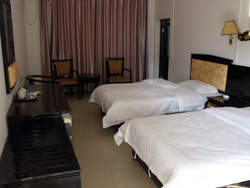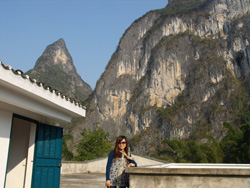 We moved forward towards the Lengshui Village from Quanjiazhou area from about 13:30. Our research about the Lengshui Hotel cost about half an hour.
Lengshui Hotel has 18 rooms in Lengshui Village and it is a rare two-star hotel on the Li River hiking route with good equipments and idea location. You can see the famous Nine Horse Mountain (Jiu Ma Hua Shan) on the top of the hotel building. Nice feeling!
Lengshui Village - Xingping Town - Yangshuo 16:00 -18:40
We continued our hiking from Lengshui Village to Xingping from 16:00. Yuanbao Mountain (background of Chinese RMB value 20 yuan, a famous site for Chinese RMB Bank Notes Tours. Then we visited Xingping Ancient Town for half an hour from 17:30. After taking about 40 minutes' bus trip, we finally got to Yangshuo.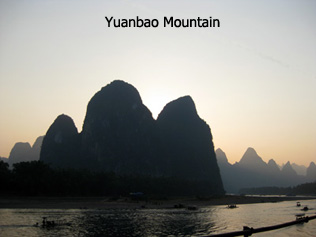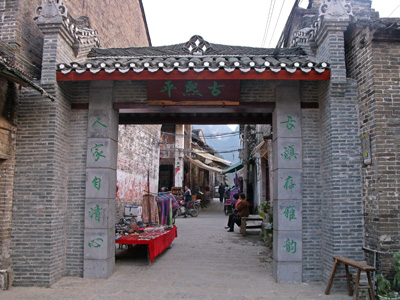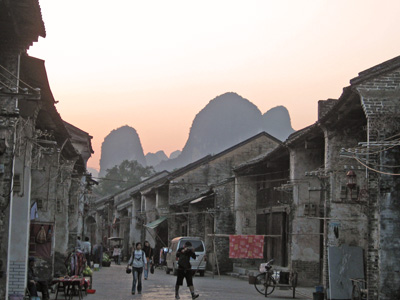 Yangshuo - Guilin 18:40 - 21:40
We had delicious beer fish dinner in Yangshuo. After wandering in the West Street for a while, we returned back to Guilin at 21:45 after 70 minutes of bus trip from Yangshuo.

Tips:
1. For preparation, thick shoes, masks, food are necessary to take. There are also fruits and snacks sold in the villages pass by. And please check the weather in advance, you may need to take sunglassed, hats, or umbrellas.
2. You'd better start the hiking as early as possible so that you can have enough time for taking photos, wandering in the West Street and you may also return to Guilin on that day.

--- By Haphine (Visit Our China)

Quick Questions
Our team is waiting for you questions. Please feel free to ask us any questions you might have about our China package tours, Chinese culture, or the sites available. We will gladly help you with any special needs you might have and all questions, like our trip designing is completely free of charge.