Your Position:
Home
Yangtze River Cruise
China Yangtze Cruise
The Yangtze River or Chang Jiang,or Drichu in Tibetan is the longest river in Asia and the third longest in the world,after the Nile in Africa,and the Amazon in South America.The river is about 6,380 km long and flows from its source in Qinghai Province,eastwards into the East China Sea at Shanghai.It has traditionally been considered a dividing line between .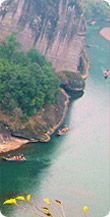 We provide you the latest Yangtze Cruise Sailing Calendar, Click to see more details!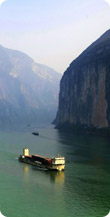 We exclusively offer you deluxe Yangtze River ships on the Yangtze River with detailed ship description on fact-sheet,deck plans,on-broad service,sailing dates and itineraries.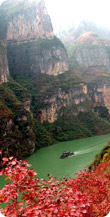 Yangtze Shore Excursion will make a bran-new sight. You could choose the city you are interested in and see more details.
Recommended China Package Tours Including A Yangtze Cruise
Search Cruise Ships
About Yangtze River Cruise
Yangtze River Cruise Travel