VOC's Travel BLOG
Our Travel Blog is the place to share our real life, travel experiences in China with you. Besides, we will provide information related to Chinese culture and China travel guide. "A bosom friend afar brings a distant land near." Traveling makes us to be closer, let's discover China together!
Don't put tomatoes on that! My Chinese Cake Experience
2010-11-08 | Life in Guilin | Comments(7) Views(1455)
I have been fortunate enough to gain a multitude of difference experiences while living in China; everything from being at the opening of the Beijing Olympics to being thrown up upon by an old woman at a bus-stop; this weekend I physically tasted a new phenomenon, DIY cake construction.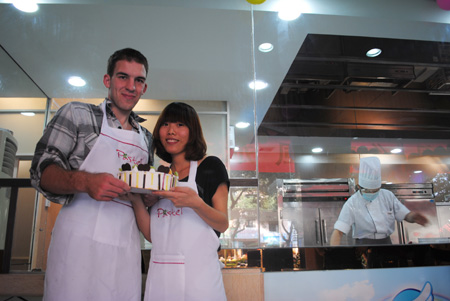 A simple enough concept to understand; get a group of your closest friends, go to a special DIY cake bakery and one of their highly trained cake specialist will walk you through the intricacies of making a cake, while giving you the freedom to mould the cake into your own image. It was certainly an interesting experience; upon arriving at the bakery, located near the railway station, upon arrival we were each treated to a small slice of cake as a way of whetting our appetite.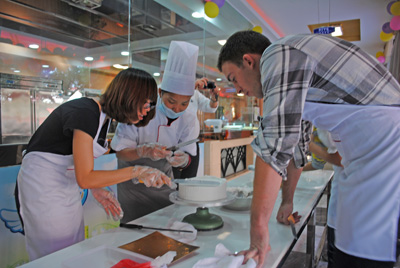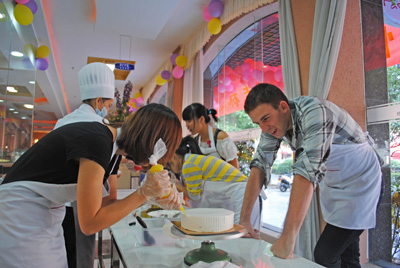 We were told that we would be creating a blueberry cream cake; a simple but delicious variety. The process involved three layers of sponge, each layer needed to be covered with blueberry jam, and then placed on to the previous layer, as simple as it sounded it ended up being quite a difficult process, with the maternalistic chef frequently having to roll up her sleeves and help up, key to the process was not being too forceful with the cake for fear of tearing the sponge. After completing the layers of the cake it was time to ice it. Icing was an even tricker process with cream having to be spread evenly over the whole cake.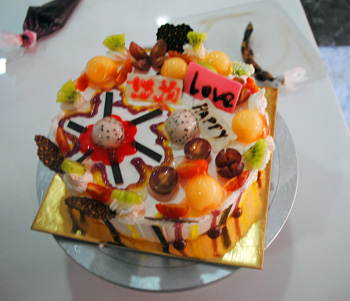 The supposed highlight of creating one's on cake is topping it with a selection of delicious fruits, not overdoing the chocolate icing, a usually cream sparingly; how wrong I was. My Chinese friends turned what was originally a pleasant if not somewhat normal cake into the car-crash cake from hell. I quickly found myself looking forward to enjoying a small slice to being utterly repulsed to the point where I would have rather eaten a bag of human hair. In somewhat typical Chinese fashion my friends conspired to cover the cake with every ingredient they had been provided with, including liberal lashing of every flavour sauce and enough cream to bury a small child. The result was a 'cake' adorned with grapes, apricots, peanuts, sultanas and tomatoes, among a raft of exotic choices. Upon being offered a slice I politely declined, as fun it was, as far as revolting deserts go this one took the cake!

--- By Brett Hartley-Wilson (VisitOurChina)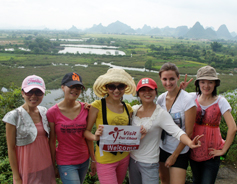 Calendar
Categories