Wolong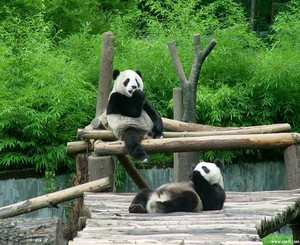 Wolong in brief
Wolong Special Administrative Region set up in March, 1983 is affiliated to People's Government of Sichuan province. Sited in the southwest Wenchuan County, Ngawa Tibetan and Qiang Autonomous Prefecture, Sichuan, and in the southeast of Qionglai Ridge, Wolong Special Administrative Region is 130 kilometres away from the provincial capital Chengdu. As a special region in Sichuan province, it is made up of two parts, that is, Wolong Town and Gengda Village. Up till now, there are more than five thousands people living here. From the perspective of administrative division, the region falls into Wenchuan County which is located in the northwestern part of Sichuan Basin; however, in reality, it is in the charge of Forestry Department of Sichuan province. In effect, Wonglong Special Region and Sichuan Wolong National Nature Reserve are the same, and the special region co-works with the State Forestry Administration of Wolong Natural Reserve.
History of Wolong ­– Paradise for Pandas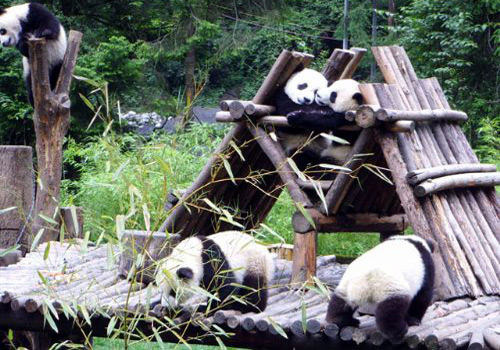 In the year of 1963, Wolong Nature Reserve of Wenchuan County was set up, covering an area of 20,000 hectares. Twelve years later, Wolong Natural Reserve was approved by the State Council and was enlarger ten times than before. When it came to 1978, the administrative office of Wolong Natural Reserve of Wenchuan County and the preparatory office of Wolong Natural Reserve of Sichuan province were merged into the administrative office of Wolong Natural Reserve of Sichuan province. However one year later in 1979, it was directly subordinate to the Forestry Department and was named as the Forestry Department administrative office of Wolong Natural Reserve. In 1980, the reserve joined the "Man and the Biosphere" by UNESCO. And China Conservation and Research Centre for Giant Pandas was founded due to the cooperation between the reserve and the World Wildlife Fund in 1981. And the Wolong Special Region of Wenchuan County was not established until 1983 before being renamed as Wenchuan Wolong Special Region.
Wolong nowadays – Recovering from the Earthquake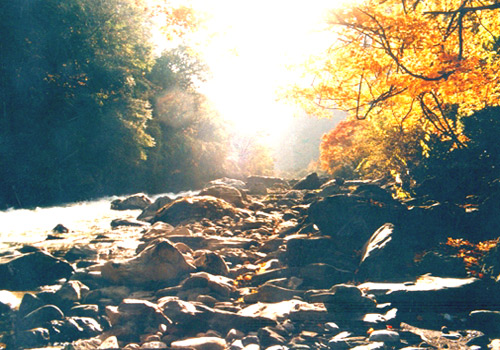 May, 12th, 2008 witness a great earthquake in Wenchuan County. Due to its location in the epicentral area, and only ten kilometers away from Yingxiu Town, Wolong Town suffered a lot. Bamboos were badly needed; numerous infrastructure and pandas' houses sustained heavy losses, as well as the research base for giant panda in Wolong was severely destroyed. So the staff and equipment and seventy percent of the pandas were immediately transferred to Bifengxia Panda Reserve in Ya'an, Sichuan province, which now is the China's biggest base for the protection and research of giant pandas. At present, according to relevant statistics, there are around a hundred pandas here, including those that formerly live in Bifengxia and those that are transferred. Luckily, most of these Chinese treasures are leading a carefree life in the new environment where sufficient bamboos are available.