Wolong Giant Panda's Museum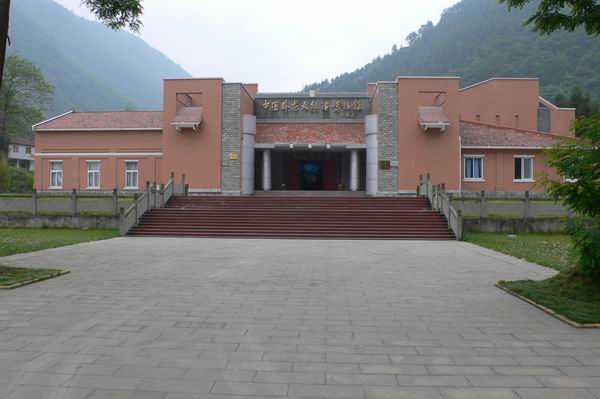 More Photos
Chinese name: 大熊猫博物馆
Location: in Wolong Nature Reserve, in the southwest of Wenchuan County, Aba Tibetan and Qiang Autonomous Prefecture, Sichuan Province.
Ticket: CNY20
Opening time:
- 08:30-17:30 from May.1st to Oct.31th
- 09:00-17:30 from Nov.1st to Apr.30th
Recommended time for a visit: 1 hours
Introduction of Giant Panda Museum – reveals the profound mystery of Chinese pandas
Officially opened on May 22, 2002, Giant Panda's Museum of Wolong is the one and only established for a single creature that is the giant panda. With extensive and lively materials, the museum exhibits the rare species Chinese panda's life, its history, current situation and future.
Exhibition area of Wolong Giant Panda Museum covers more than 2000 square meters; about 420 animal specimens of 221 categories, and 86 plant specimens of 85 categories are collected separately in six halls to illustrate the panda's living environment, historical evolution, unique living habits & characteristics, associated animals, and the undertaking of its artificial feeding, breeding, conservation studies, as well as the supports from international organizations & institutions, and panda lovers.
Quick Questions
Our team is waiting for your questions. Please feel free to ask us any questions you might have about our China package tours, Chinese culture, or the sites available. We will gladly help you with any special needs you might have and all questions, like our trip designing is completely free of charge.