Shanghai Art Museum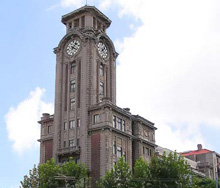 More Photos

Chinese name: 上海美术馆 (Shanghai Mei Shu Guan)
Location: No. 325, Nanjing West Road, back against People's Square and Shanghai Museum, adjacent to Shanghai Grand Theatre and People's park, Huangpu District, Shanghai.
Ticket price: free
Opening time: 09:00-17:00 (16:00 stop giving out free tickets)
How to get to Shanghai Art Museum:
- Take buses No.17, 20, 23, 36, 37, 46, 48, 49, 71, 108, 109, 112, 123, 330, 505, 506, 921 and get off at the station of Nanjing Xi Lu (南京西路, Nanjing West Road) or Ren Min Guang Chang (人民广场, People's Square);
- Take metro No.1, 2, 8, 11 and get off at Ren Min Guang Chang (People's Square).
Introduction to Shanghai Art Museum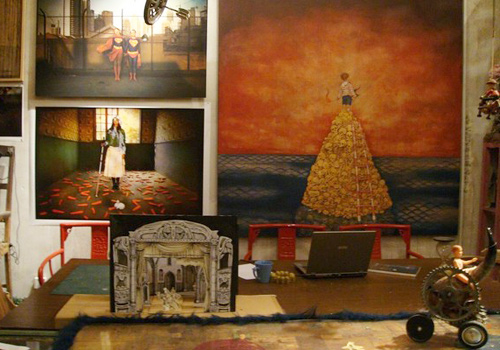 Shanghai Art Museum is a nonprofit institution engaged in the public utility, which is also a well-functioning, advanced-equipped one. Developed from the branch of Chinese Artists Association in Shanghai, the Shanghai Art Museum was officially opened on August 10th, 1956, was reconstructed in 1983 and renamed as Shanghai Art Museum in 1986. It is an influential modern art museum devoted in collections, researches, exhibitions, aesthetic education and international art communication. Covering an area of over 6000 square kilometers, Shanghai Art Museum possesses elegant indoor environment and continental-type architecture decoration.
Architecture features of the museum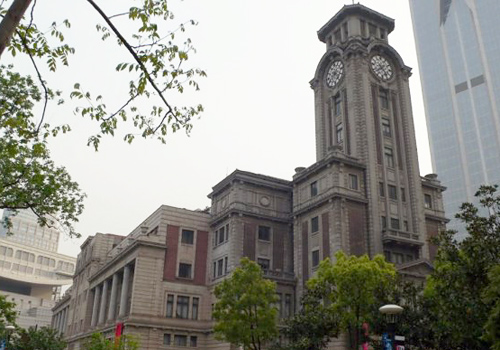 Built in 1933, the main building of the Shanghai Art Museum is an English-style of 1930s with a bell tower on the top. It is a four-storey one and originally served as the horse racing club. The extensive construction project of the museum is remaking the interior according to the functional division but completely reserved its original neoclassicism exterior appearance, which perfectly inherits the European traditional type with conspicuous modern fashion. The museum is undoubtedly an elegant and decent arts palace. Imposing beams, casting bronze of the 1930s and artists' fine works will surely provide visitors a particular feeling about the historical changes of Shanghai as well as the fascinating cultural charm of modern art.
Equipment and collections in the Museum
Offering modern facilities, 12 exhibition halls of Shanghai Art Museum are preferable for all kinds of art exhibitions. Additional auditorium, conference room, library, art material and data base and an art workshop are also well-equipped that guarantee the academic seminars and art universal education. Moreover, art bookshop, art souvenir shop, art gallery and café also located in the museum for visitors' relaxation.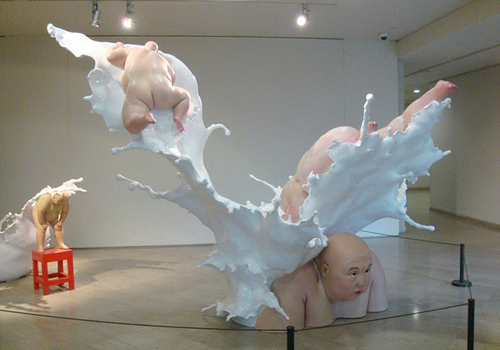 The museum has a collection of over 8000, including paintings by famous Chinese painters of Qing Dynasty (1636-1911), modern and cotemporary times, such as Xu Gu, Ren Bonian, Wu Changshuo, Zhang Daqian, Lin Fengmian, Liu Haisu, Guang Liang, and so on, as well as some distinctive oil paintings, prints, serial pictures and Chinese New Year paintings with strong local colors.
Exhibitions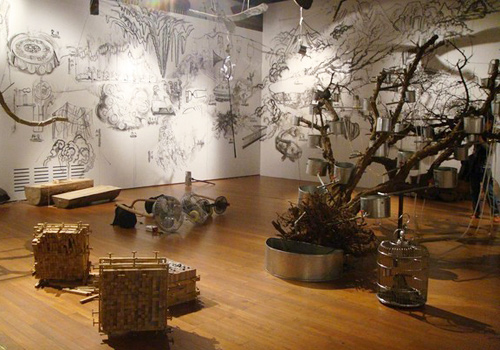 As one of the most influential art museum in the country, Shanghai Art Museum has successfully held numerous exhibitions, especially the Shanghai Biennial Exhibition, which is one of the most major exhibition and academic activity in the circle that fixed in the museum as a brand project attracting international concern. Other famed exhibitions include:
French 19th Century Rural Landscape Painting Exhibition,
French 250-year's Painting Exhibition,
Art Exhibition for Italy Renaissance,
Qi Baishi Painting Exhibition,
Huang Binhong Painting Exhibition,
Pan Tianshou Painting Exhibition,
as Shanghai exhibition area for many National Art Exhibitions,
and all Shanghai Biennial Exhibitions.
Quick Questions
Our team is waiting for your questions. Please feel free to ask us any questions you might have about our China package tours, Chinese culture, or the sites available. We will gladly help you with any special needs you might have and all questions, like our trip designing is completely free of charge.