Mao'er Mountain of Guilin

More Photos
Mao'er (literally cat) Mountain is the starting point of the Li, Zi and Xun Rivers and is often referred to as the lifeblood of the Li river system. The Yuecheng ridge at 2142 metres above sea-level ranks the first during the five picturesque ridges located on the mountain, known as "the first ridge in South China".
Mao'er Mountain Reserve is a nationally recognized ecological preservation zone located in the northern part of Guilin, two hours from the city of Guilin. This area surrounding Mao'er Mountain is rich in natural beauty and scenic spots including: the Lingqu Imperial Dyke, Merryland Amusement Park, Huajiang Nature Reserve, Octagonal Forest Park, National Danxia Geology Park, Zi River, Wupai River, the Longsheng Hot-spring, Longsheng rice terraces. Mount. Mao'er itself is a deep green sea of vegetation and ancient old-growth forests. It is said the summit which is often shrouded in mist is the home of Buddha, watching over those on the mountain.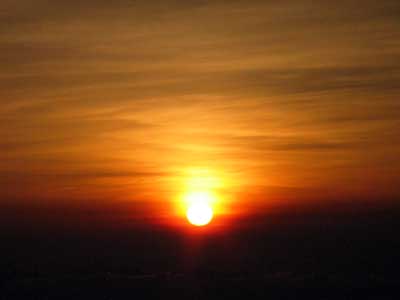 The mountain range that includes Mao'er Mountain, Tai Mountain, Lu Mountain, Hua Mountain and E'mei Mountain are home to a diversity of beautiful and unique plant and animal life, in combination with the breathtaking scenery this is a perfect location for relaxing on summer holiday.


Travel information
Location: in the junction of Xing'an County and Ziyuan County, 56 kilometers from Xing'an City, 81 kilometers from Guilin.
Opening times: Open all day (approx. 4 hours to complete visiting the mountain).
Getting there: Buses run from both Guilin and Xing'an to Mao'er Shan (Gao Zhai) at an average length of over 2 hours. Upon reaching Gao Zhai the ascent towards the mountain can be completed by minibus, the total cost is approx. ¥150.
Accommodation: for those wishing to stay the night and watch the sunrise on the following morning, accommodation is available, accommodation at the base of the mountain is plentiful while the summit also has a hotel, prices vary by season.
Dining: the mountain base has multiple small, inexpensive Chinese restaurants while the hotel at the top offers a premium dining experience but at a higher cost, travelers are free to bring their own equipment to prepare their own meals.
Quick Questions
Our team is waiting for your questions. Please feel free to ask us any questions you might have about our China package tours, Chinese culture, or the sites available. We will gladly help you with any special needs you might have and all questions, like our trip designing is completely free of charge.