Mount Tai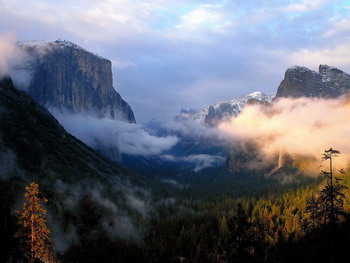 More Photos
Chinese name: 泰山 (Tai Shan)
Location: Tai'an City, Shandong Province.
Elevation: Jade Emperor Summit, the main peak of Mount Tai, is about 1532.7 meters high.
Open time: All day long.
Entrance fee:
- Peak Season (Feb.1-Nov.30): CNY127
- Low Season (Dec.1-Jan.31): CNY110
Best time for visit: May-November.
How to get there: Mount Tai Scenic Area is about 90km from Jinan Yaoqiang International Airport, and there are shuttle buses from airport to the scenic area, it takes about two hours by shuttle bus.
Transportation in the scenic area:
1. Sightseeing Bus
Between Tianwaicun and Halfway Gate to Heaven: CNY30 per person for up or down the mountain
Between Peach Blossom Valley and Peach Blossom Ravine: CNY30 per person up or down the mountain
2. Cableway
Cableway at Halfway Gate to Heaven: CNY100 per person one way
Cableway at Peach Blossom Valley: CNY100 per person one way
Cableway at Rear Rock Ravine: CNY20 per person one way
Introduction to Mount Tai – Chief of the Five Sacred Mountains in China
With an area of 426 square kilometers and the altitude of main peak 1,545 meters, Mount Tai is located in Tai'an City of east China's Shandong Province. Among Five Sacred Mountains in China, i.e. Tai Shan, Heng Shan (衡山) in Hunan Province, Hua Shan in Shaanxi Province, Heng Shan (恒山) in Shanxi Province and Song Shan in Henan Province, Tai Shan is the most famous one, and it was listed in the World Natural and Cultural Heritage List of UNESCO in 1987.
In fact, the altitude of Mount Tai is not the highest among the Five Sacred Mountains, but it is reputed as "Chief of the Five Sacred Mountains" and "First Mountain under Heaven", that's because of its geographical conditions and primitive religion. Standing on vast plain and facing boundless sea, Mountain Tai rises abruptly from flat land and its comparatively high altitude constitutes sharp contrast to surrounding environment, thus it appeared especially extensive and high. Moreover, Chinese people considered the East to be the symbol of hope and good luck for it is from where sun rises, Mt. Tai is located in the east of China naturally it was worshiped by Chinese people from ancient times. Emperors in ancient China even regarded Mountain Tai as the symbol of political power and national unification, many emperors including the Emperor Qin Shihuang (259BC-210BC; the first emperor of China), Wu Zetian (624AD-705AD; the only female sovereign ruler of China) and the Emperor Qian Long (1711AD-1799AD; the emperor with longest ruling time in Chinese history) had ever come to Mountain Tai to hold sacrificial ceremonies. All of these enabled the sacred status of Mount Tai to an incomparable degree.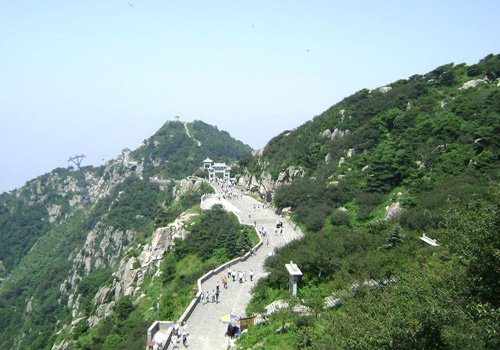 Highlights in Mount Tai Scenic Area
Mount Tai is famous for its diversified stone inscriptions, which are the works of either ancient emperors or celebrities. The total 1696 stone inscriptions combine different bodies of calligraphy, and most of them are inscribed with beautiful diction, elegant writing style and delicate design. Besides historic relics, Mt. Tai also boasts unique natural scenery, and it is well known for its magnificence. Overlapping mountains, gigantic rocks, centuries-old pines and cypresses, ever-changing clouds make Mount Tai forceful with brightness and serene with miracle. There are so many activities can be enjoyed in the scenic area, and the following are merely some highlights of the famous Mountain Tai.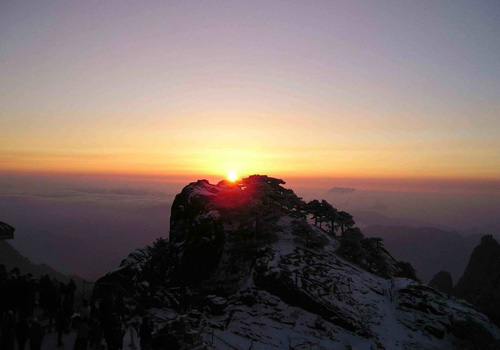 Watch Sunrise at Sun-watching Peak
Sunrise from the East, the Sea of Clouds, the Sunset Glow and the Golden Belt along the Yellow River are four wonders at Mount Tai; particularly the sunrise is one of the marvelous natural phenomena. An ideal place to see sunrise of the scenic area is Sun-watching Peak, which with 30 meters long sun-watching terrace. When climb to the peak to watch breathtaking sunrise, you will find it is really a spectacle. From June to August, stand on the peak in misty sunny morning, you may see your head or whole body diffracted in a colorful ring which with blue inside and red outside, just like colorful halo above idol hence called "Holy Light".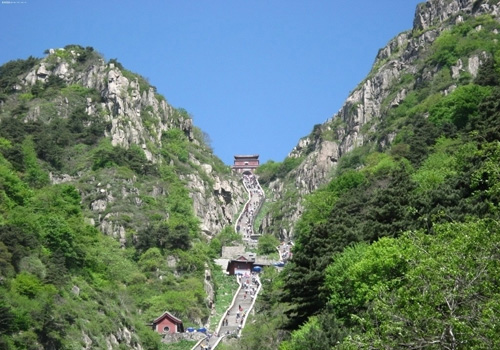 Hike the Eighteen Mountain Bends
Eighteen Mountain Bends is the most dangerous one among the ways to climb to Mountain Tai. The 1827 steep stone stairs set between two cliffs, seeing from afar the Bends is like a ladder to the gate of heaven. After climbing the thousand of steps with slope of seventy to eighty degrees, you can feel the magnificence of the Chief of Five Sacred Mountains in China.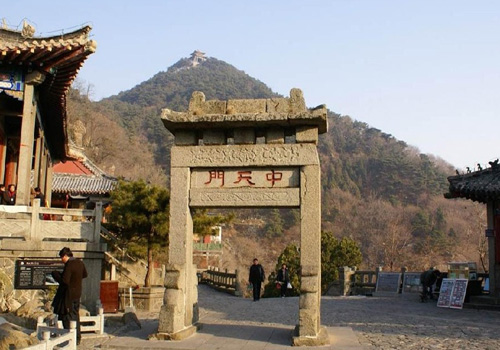 Have a Rest at Halfway Gate to Heaven
Halfway Gate to Heaven is actually the midway to Mt. Tai. It is the intersection as well as an essential place for travelers to the mountain from both the east and west lines. Have a rest at the Halfway Gate to Heaven, under your feet are the steps have been conquered, while above are the remaining ones waiting for your footprints.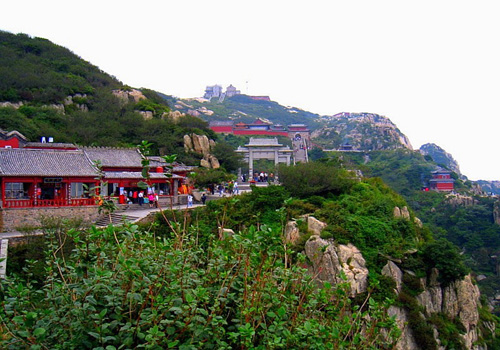 Stroll Around the Heavenly Street
Pilgrims went to and fro Mountain Tai in constant streams, and some accommodations were consequently provided for them at the place. Gradually shops and other supporting facilities are built for visitors, nowadays it develops to a built-up street with about one hundred meters long from South Gate to Heaven to Bixia Temple. Due to its high altitude, it is like a street above hence got its name.

Quick Questions
Our team is waiting for your questions. Please feel free to ask us any questions you might have about our China package tours, Chinese culture, or the sites available. We will gladly help you with any special needs you might have and all questions, like our trip designing is completely free of charge.