VOC's Travel BLOG
Our Travel Blog is the place to share our real life, travel experiences in China with you. Besides, we will provide information related to Chinese culture and China travel guide. "A bosom friend afar brings a distant land near." Traveling makes us to be closer, let's discover China together!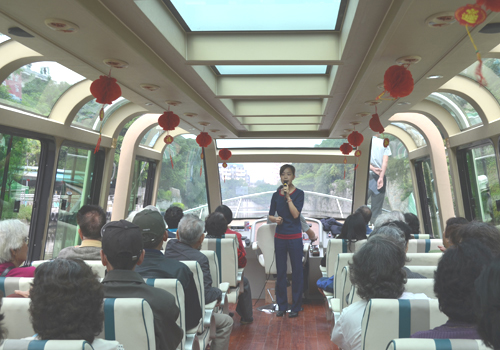 In the end of this warm April, Guilin Tianyuan International Travel Service Co., Ltd. was invited to explore a recently developed itinerary in Guilin, i.e. Peach Blossom River Cruise. Being a reliable travel agency in China, our company has always been invited to take part in such kind of activities. As a travel advisor, it is also my great honor to introduce any attraction to you for your China tour consideration.
When I got up on Sunday, it was raining badly. This would keep me inside all day, I thought disappointed. But I was lucky: Weather in Guilin can change very soon! At 2pm the clouds had disappeared and the sun was shining warmly. So I hurried up to buy some water (especially in spring and summer I advise you to always have one with you!) and take the bus downtown. Then I walked down the whole Binjiang Road, which is build along the Li River. Protected by lots of old, big trees, the view on the river is picturesque. ...