VOC's Travel BLOG
Our Travel Blog is the place to share our real life, travel experiences in China with you. Besides, we will provide information related to Chinese culture and China travel guide. "A bosom friend afar brings a distant land near." Traveling makes us to be closer, let's discover China together!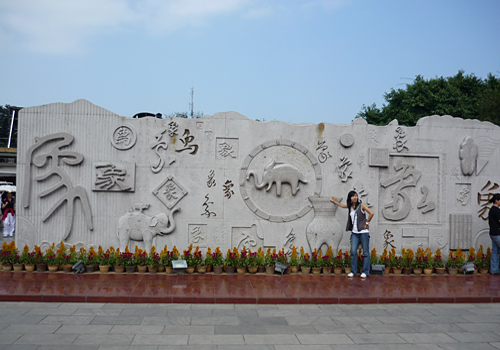 Living in Guilin is like living in a world made of amazing nature where karstic hills and mountains rise straightly out of the ground everywhere near to the pristine Li River. Here you can meet friendly and interesting Chinese people who are willing to share their knowledge about their city. Furthermore, it is a paradise for discovering colorful culture and food as well!
When I got up on Sunday, it was raining badly. This would keep me inside all day, I thought disappointed. But I was lucky: Weather in Guilin can change very soon! At 2pm the clouds had disappeared and the sun was shining warmly. So I hurried up to buy some water (especially in spring and summer I advise you to always have one with you!) and take the bus downtown. Then I walked down the whole Binjiang Road, which is build along the Li River. Protected by lots of old, big trees, the view on the river is picturesque. ...