Six Places to See the Culture Essence of China's Ancient Architecture
2014-02-20China travel Guide
Many distinctive ancient buildings of Shangri-La were burned into ash in the fire disaster before many of us had time to appreciate them. Those very special architectures are the quintessence of China's ancient people and they are great objects for the visitors to know China's wonderful culture. There are many cities of China that offers very authentic architectural appreciation, such as the beautiful palaces in
Beijing
, Mausoleums in
Xi'an
, grand
Tibetan
architecture, original Qing-Dynasty-style county of
Pingyao
, graceful
Fenghuang
(Phoenix) Ancient Town and etc. Today I will introduce you some best places to enjoy your China tours with great experience of ancient architecture.
Beijing - Royal Palaces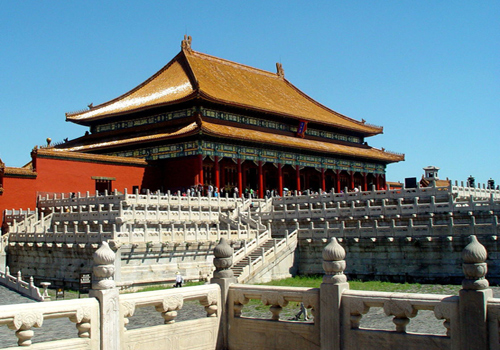 As one of the four most famous ancient capital cities of China, Beijing has been built since 3000 years ago and it has 800 years capital city history. It has become the most magnificent city of the world in the recent 500 hundred years. It is considered as "the greatest single project of human". Beijing has the most grand ancient architectures of China, such as the Forbidden City, Summer Palace, Beihai Park, Temple of Heaven and etc. You can get rich information about China's royal feudal dynasties.
Tibet - the magnificent Potala Palace and the surpassingly beautiful Tibetan dwellings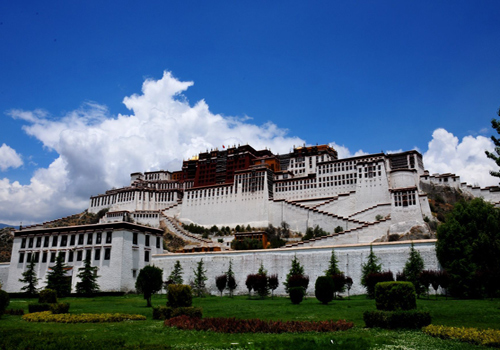 The whole Potala Palace occupies an area of more than 130,000 square meters. Apart from being a famous imperial palace of Tibetan kings and a sacred land of Buddhism in Chinese history, the Potala Palace is also known as a treasure house of arts that collects a large number of cultural relics of it, including ten thousand pieces of Thangka (Buddhist scroll paintings), statues of Buddhas made from gold, silver, jade, wood and clay, bullae, sutras, Sharipu of Sakyamuni, etc.
Tibet is an amazing place. Somehow it gives all the things special beauties, even the simple dwellings surprise people when they are spreading along the mountain.
Pingyao - original county built in Ming (1368 - 1644 ) and Qing Dynasty (1644 - 1911)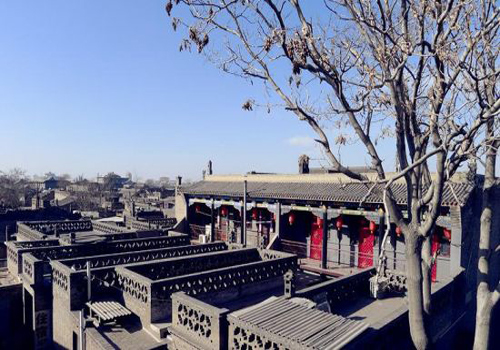 As world cultural heritage, Pingyao is located in China's Shanxi Province. Renowned as one of the best preserved ancient-walled city of the country, Pingyao has a tremendous movie-set charm that was recognised at a worldly extent by the ranking to UNESCO World Heritage Site list. Being an embodiment of China's history and harmony, Pingyao is the perfect place where entering into a deep insight of China.
Xi'an - Mausoleum of Emperor Qin Shihuang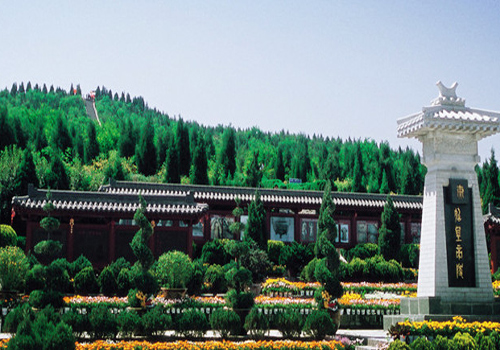 Embraced by the luxuriantly green of the Mount Li and the winding Wei River, the Mausoleum of Emperor Qinshihuang occupies some 56.25 square kilometers (equaling 78 Summer Palaces), with large-scale gave area at the south and other palace complex at the north. As the graveyard of the first emperor in Chinese history, the Mausoleum of Emperor Qinshihuang is second to none in scale and luxuriousness compared with any other Chinese royal tombs.
Fenghuang (Phoenix) Ancient Town - the most picturesque town in China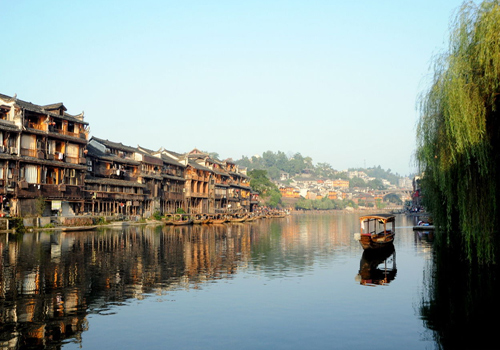 Founded in 1704, it has a history of more than 300 years. The ancient East Gate Tower and North Gate, which were built with red sandstones for military defense and flood-preventing, still stand as hard as rock. The landmark Hongqiao Wind and Rain Bridge is a time-honored bridge worn down inch by inch, seeing the change of the town. Phoenix Town became a county in 1913. In 2001, it was placed on the list of National Historic and Cultural Cities.
Lijiang Old Town - silent town of peace and happiness.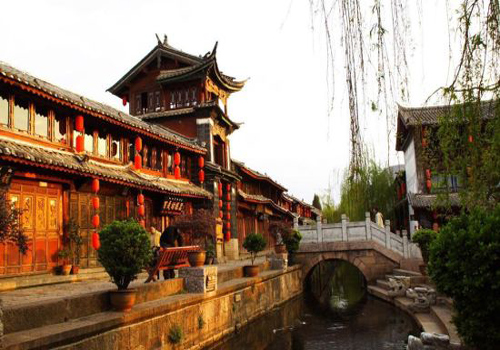 Lijiang is a popular city in China's Yunnan Province. The architecture in the old town makes full use of its geographical characters. Between mountains and rivers, the building in the town are in various shapes and structures. With ubiquitous bridges and canals, elegant wooden houses, charming inns and bars, Lijiang Old Town is hailed as the ''Oriental Venice'' and "Suzhou in Highland".
Comment