Reality Show Focuses on Less Visited Places in China
2013-11-29China travel Guide
The hottest new television show in China is a reality show called "Where are we going, dad?" It focuses on a father's private life and how he gets along with his child. Every two episodes are placed in a different locale, chosen for its atmosphere and beauty. The locations are not famous sites. Instead, the producers chose sites that are fairly unknown, yet very beautiful. Theses locations are as important to the show as the actors are. Being a Travel Advisor with Visit Our China, I was drawn to these sites and would like to share some of them with you. I think they would be great additions to any China tour.
No.1: Lingshui Village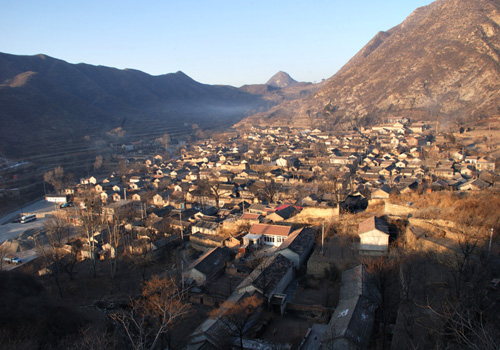 Located in the Mentougou District, 75 kilometers west of
Beijing
, Lingshui Village is a tranquil ancient village famous for producing talented people which received the highest marks in the imperial examinations of the Ming (1368-1644) and Qing (1644-1911) Dynasties. The houses were built according to feng shui. The village is home to twenty residences built in the Qing Dynasty and over one hundred built in the Qing Dynasty. The best time to visit Lingshui Village is between April and November, when the weather is the best. It is a lot of fun to stroll the ancient streets and see the locals living as they have for centuries.
No.2: Shapotou Scenic Spot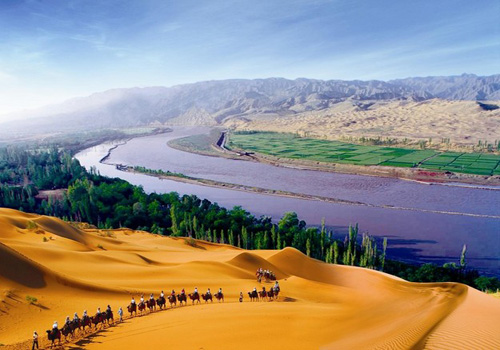 The
Shapotou Scenic Spot
is located in Zhongwei City, in the China's Ningxia Hui Autonomous Region, at the junction where the Yellow River meets the Tangeer Desert. It was selected as one of the Most Beautiful Places in China by China National Geography, and one of China's Top10 most interesting places by China Central Television. Shapotou is a fantastic location because it combines splendid desert scenery and a lot of unique activities, such as sand boarding, riding camels, and riding rafts made of sheepskin. It is best to visit the area between May and October.
No.3: Puzhehei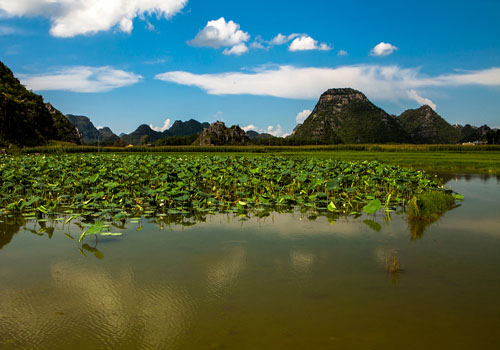 Puzhehei in the language of Yi Ethnic Minority Group means "pond with abundant fishes and shrimp". It is located 11 kilometers from Qiubei County in
Yunnan
Province. Puzhehei Scenic Area is a basin area with 312 peaks surrounding the banks of 54 lakes, and its karst mountains are stunning. Some of the most popular activities in the area are bird watching in spring, rowing around the lakes in a traditional wooden boat and enjoying the lotus flowers in the summer, visiting farmhouses in the autumn and winter. It is a scenic area which has unique activities for each season, making it a very special place.
No.4: Jiming Island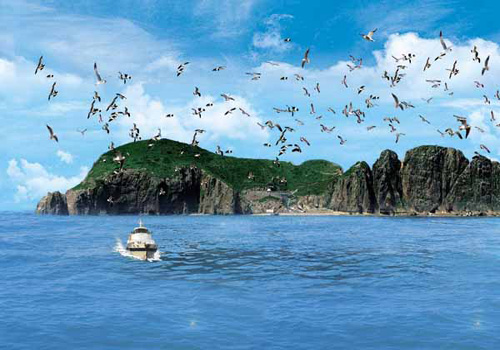 A small island shaped like a rooster, Jiming Island, translated as "Crowing Island", is also a popular site on the television show. The island is located in Weihai City, in eastern China's
Shangdong
Province. The island is home to some 200 residents and occupies an area of only 0.31 square kilometers. The residents of the island live a leisurely life, with most earning their living by fishing. The island has lush forest areas, fragrant flowers, and neatly arranged houses. May to November is the best time to visit this little island.
No.5: Baisi Village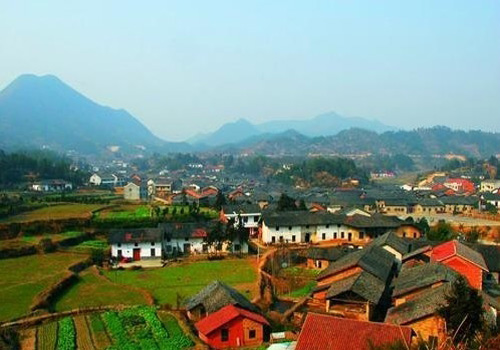 Baisi Village is located in Yueyang City, in Hunan Province. Hunan Province is famous for
Zhangjiajie
and
Fenghuang
, but the producers of the show did not want to choose tourist hotspots. Instead they wanted lesser known places. Baisi Village is a simple village which shows the ordinary life of villages in central China. The cast of the show caught loaches, a kind of fish in a location surrounded by tree covered mountains and bamboo groves. It is truly a beautiful locale.
No.6: XueXiang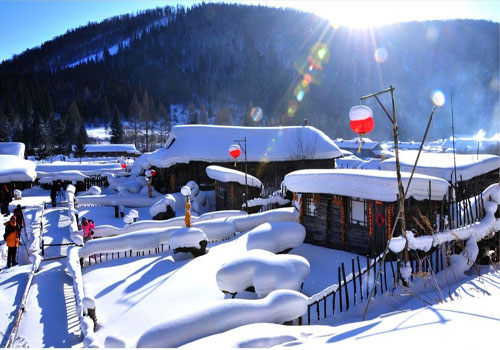 The northeastern part of China is most attractive in winter. Looking at miles of snow covered forests, listening to the crunch of footsteps on snow, and feeling its softness make for an incredible experience. XueXiang, located in China's Heilongjiang Province, is located 280 kilometers from
Harbin
, the province's capital. Its name translates as "Snow Town", and it was in this town that the two final episodes of the television program were filmed. The town is quite beautiful, especially covered in snow, and its unique locals and colorful culture make it a great destination.
If you are tired of crowds of people in tourist hot spots, or the hustle and bustle of city life, why not try some of these less-visited places on your China tour. Besides
The Great Wall
, the
Terracotta Warriors
, and
The Bund
, there is so much more to see and do in China.
Quick Questions
Our team is waiting for you questions. Please feel free to ask us any questions you might have about our China package tours, Chinese culture, or the sites available. We will gladly help you with any special needs you might have and all questions, like our trip designing is completely free of charge.