China Tours' Top Summer Resorts (II)
2013-08-23China travel Guide
We continue to make brief introductions of China tours' top summer resorts:
6. Chengde Imperial Summer Villa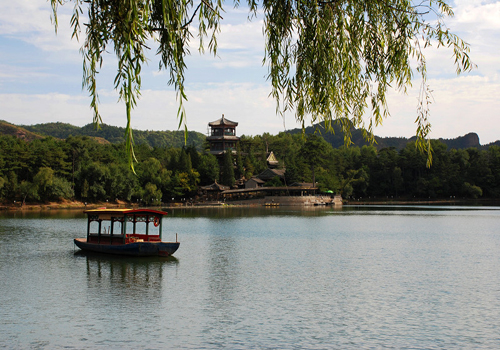 Imperial Summer Villa of Chengde is ranked to be one of China's top royal gardens. 1994, it was included in the world cultural heritage list. Located in Chengde City, Hebei Province of China, it wass a popular summer resort for emperors and dignitaries in Qing Dynasty and also the biggest Imperial Garden in the world. It has made perfect combination of the natural sceneries. This attraction was built from 1703 to 1790 during Qing Dynasty (1644-1911). The emperors of Qing Dynasty usually handled daily affairs and spent summer here, making it the second political center of Qing Dynasty.
Key Words: Summer Escaping, Architecture Appreciation
7. Guilin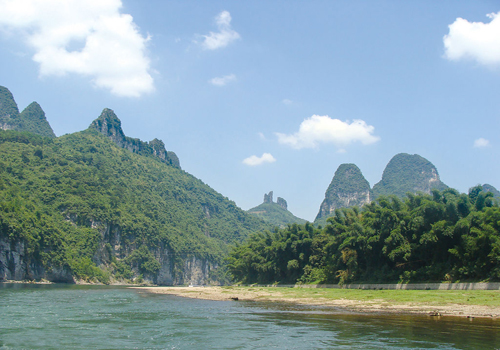 The cool atmosphere of Guilin melting with the developing city center is an occasion to take a bike for visiting the city, as all the major tourist sites in Guilin can easily be reached by this way. But what makes the fame of Guilin at an international level is the Guilin-Yangshuo Li River cruise, an experience unlike anything else in the world. Standing on the boat, enjoying the mountains, Li River and the small villages surrounding are just a must on your travel to the city. Enjoying the food specialties of rice noodles, water chestnuts, pickled tofu and hot pepper is a must-doing experience. Conveniently served by the Liangjiang International Airport going a large extent of China destinations but also Kuala Lumpur and Malaysia, Guilin will meet your needs of a refreshing journey to "a land second to none under heaven"!
8. Wu Town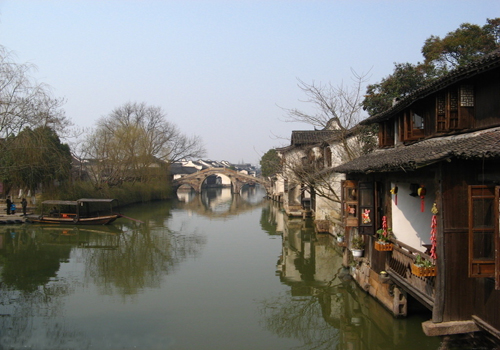 It is an amazing water town with long history and rich cultural atmosphere. You can immerse in pretty bridges, singing water, delicate and elegant vernacular architecture after escaping from high buildings and large mansions in city, and throw yourself into the embrace of this peaceful and picturesque place in China's east Zhejiang province.
Key Words: Typical South China Town. Architecture, Customs

9. Shennongjia Forestry District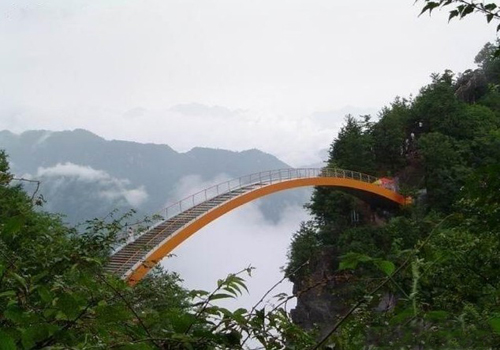 Shengnongjia, or rather Shengnongjia Forestry District is located at the northwest of Hubei Province. This primeval and vast land of forests offers some of the most beautiful and mysterious sceneries and the best reserved unrecorded era's scenery. Shennongjia of Yichang is possibly the only place in middle latitude region of the world with virgin temperate forests and boasts the ridge of central China. Its main peak Shennong rises 3106 meters above sea level. Shennongjia means "Shennong's ladder". The name Shennong comes from the legend of Yan Emperor (a legendary emperor and ancestor of Chinese nation in remote antiquity with Shennong being his family name), who visited the mountains in search of herbs to cure illness of local residents. Shengnongjia is so famous for at least two reasons. The first is its abundance of rare plants and wild animals. The second is the emergence of "wild men", actually an ape-like creature akin to American "Bigfoot".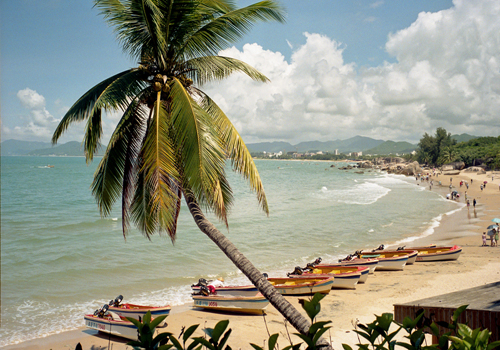 Sanya, the second most populous city of the Hainan Province, is China's southernmost city tip in the whole country. The city, as well as the whole island, is famous for its unique tropical weather, white sand beaches and palm trees as well as its prominent role as a harbor for exchanges with Southeast Asia. Recently emerged as a renowned popular tourist destination, Sanya offers to travelers the opportunity of enjoying the best of itself all year long as it is possible to have a rest there, even at winter time while northerner cities are covered under a thick and beautiful blanket of snow. This destination is delightful for the one who wants to relax away from the mainland's exciting turmoil, and it may give a lot of surprises for who want to enter in an amazing new world: China's unique tropical paradise on earth.
---Xavier(VisitOurChina)
Comment