Approach the largest ancient instrument museum in China
2013-08-30China travel Guide
Hubei Province Museum of China is the only provincial level, comprehensive museum, in which the largest, most complete and systematic ancient instruments are exhibited. Zenghouyi Bells are the most famous set of chime (excavated from the tomb of Marquls Yi of Zeng). It is like a bright pearl beside the beautiful East Lake, and also a great landmark building as well as an essential landscape of Wuhan City.

Zenghouyi Bells are historical relics of China's Warring States Period (475 -221 BC). It consists of 65 bronze chimes and the range covers five and a half octaves with the whole 12 semitones. What's more, general objects make only one tone, but every bell of this set of chimes can make two and do not disturb each other. Excellent casting technique and favorable music function changed the world music history and made the Zenghouyi Chimes the world's precious artifacts.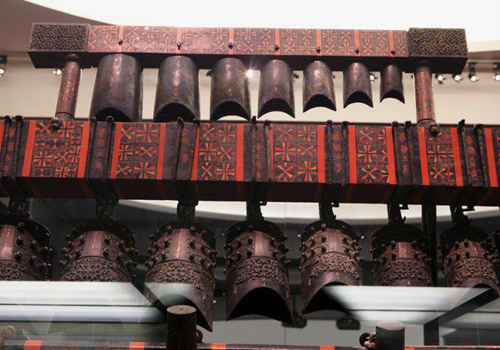 In China's Warring States Period, this kind of bells were rather popular that similar to other instruments they are considered as main burial objects.

Zenghouyi Chimes consist of plenty of little well-preserved bells. They are sorted out into 8 groups hung on 3 layers by size and pitch. 19 of the topside are Button Chime which has small size and many inscriptions. 45 bells of the middle and bottom layer are Yong Chime. They have long handles and are covered with fine and delicate reliefs.

Besides, the ancient instruments exhibition hall also presents us with other tens of ancient instruments.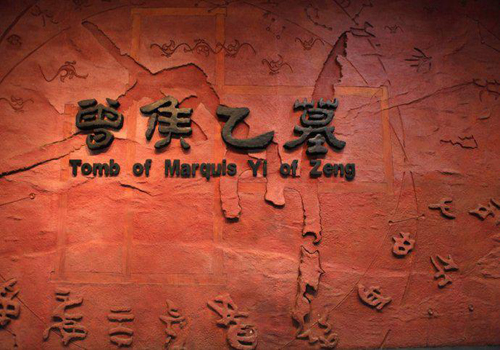 The hall of Tomb of Marquls Yi of Zeng shows the most representative relics, embodies ancient people's spiritual world and material life 2400 years ago. This hall presents totally 360 sets of historical relics, including bronze ware, weapons, carriages and horses, bamboo slip, wood ware and instruments.

National historical relic – Golden Bottle was used for meals. The whole surface of this golden bottle was engraved with images of Panchi (An ancient dragon), string, thunder and clouds. With the weight of 2156 grams, it is the heaviest golden utensil of pre-Qin Dynasty (21st century BC – 221 BC).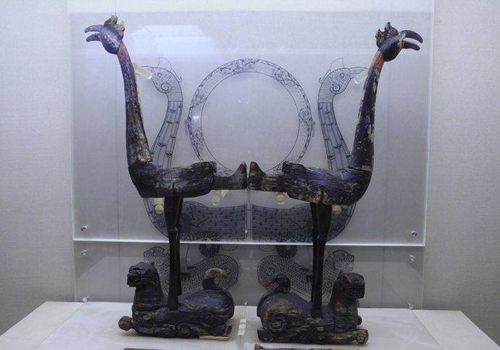 Qin and Han Dynasty (221 BC- 220 AD) Lacquer Wares Hall: Lacquer ware is one of the greatest inventions in ancient China, and it developed to its heyday between Qin and Han Dynasty. Since 1950, all parts of the country gradually excavated many lacquer wares within which Hubei Province was the most representative one.

Ancient Porcelain Hall is divided into two subjects: The first one is mainly presenting the excavated objects, and the second one is focused on collected porcelain exhibition.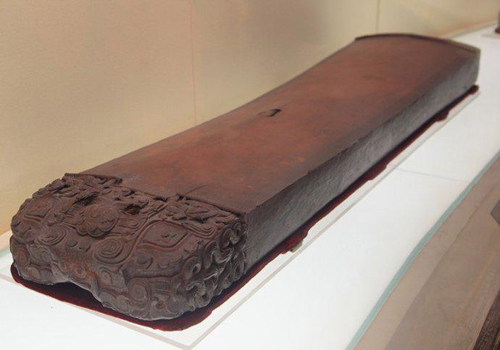 Qujialing Culture Relics Hall: it was a Neolithic Culture in the middle and lower reaches of Yangtze River, about 5000 years from now when it was time for rapid social differentiation and religion activities. Thus, it presents many cultural factors about numerous tribes and ancient cities.

Huzuoniaojia Drum (with a tiger-shape seat and a phoenix-shape frame) – It is a very precious instrument in China's warring states period. The tiger foundation seat is composed of two huge tigers who raise their heads and sit majestically. And on each tiger's back stands a beautifully singing phoenix. The whole instrument is vivid and gorgeous. It is both music instrument and artistic work.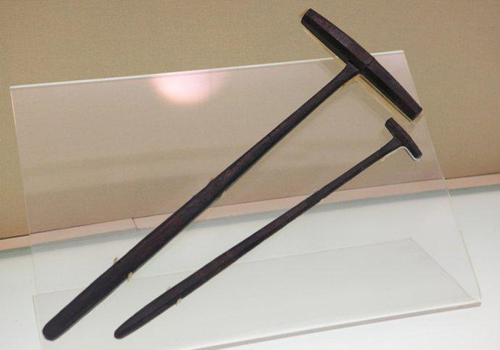 Chu State Culture Exhibition: As a regional culture in China's pre-Qin period, it is a important component of China's civilization. It consists of eight parts, showing us the cultural essence and the glorious history of Chu State culture, including Sword of King Goujian, Spear of King Fuchai, part of carriages and horses and etc.

Sword of King Goujian has a length of 55.7 centimeters. It was buried down deep in earth for over 2000 years and still maintained sharp. More than 20 pieces of paper will be instantaneously cut into halves. No wonder it is considered as the Fastest Sword of China.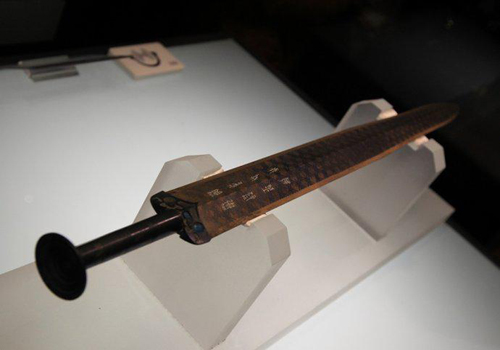 The outdoor environment is settled with landscape and garden styles. Through facilities like sculptures, rest houses, green gardens and complete integrated services, it creates a unique atmosphere in which historic culture goes perfectly with the architectures, providing the tourists with a wonderful space to enjoy leisure, comfort, grace and various gardens.


- Xavier (VisitOurChina)

Comment