Trip to Wuzhen: a charming Chinese Venice escapade
2011-03-11China travel Guide
Generally speaking, a travel to China is not a meaningless experience for whoever has the chance to live this odyssey, the country being filled with such a huge number of tourist scenic spots, historical, cultural and natural sceneries. Visiting the country for just a few days, a month or even more, China is just a country where travelers can live adventure and fascination intertwined at the same time.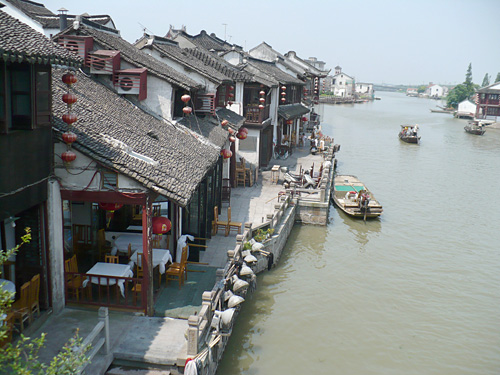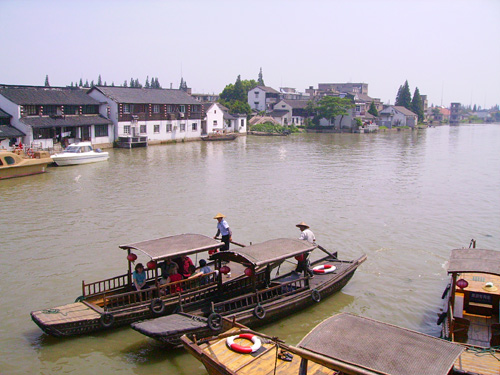 This is during my stay in the Zhejiang Province (浙江省) that I had the chance to discover some of China's rich miscellanies and gorgeous sceneries. My one-month trip moved to the North of the country, after a stay in
Hangzhou
, the bus made a one-day stop to the historic scenic town of
Wuzhen
(乌镇), which is located at just a few kilometers away south from the cities of
Shanghai
and
Suzhou
. This ancient town famous for its role within the Hangzhou, Suzhou and Shanghai scenic triangle south of the Yangtze River is just a pleasure to anyone to look for typical postcard-like Chinese sceneries. Indeed, what a surprise this stop to Wuzhen was for our group! Water township, ancient stone bridges linking up one part of the city to another, little boats steered by Chinese men wearing typical Chinese hats, stone pathways…if this would have been the only place I ever visited in China, this ancient town would have made my trip!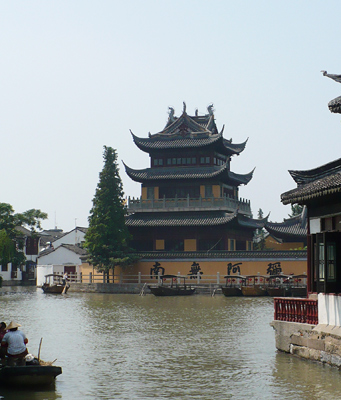 Wuzhen is the archetypal charming Chinese city a traveler to China would like to visit. Our group of French travelers arrived at around 10 a.m., under a hot and sunny weather. After an about 45-minute bus ride in China's crowded highways, we finally arrived in a calm and little town where, at first sight, nothing let us realize the water scenery we were on the point to discover. Like that in many Chinese cities, the entry of Wuzhen was indicated by the presence of an imposing stone door where ancient Chinese characters could be witnessed. At that time, I thought the visit was going to be kind of "usual" compared to what we had already seen in southerner cities. What a mistake I did to think this way, really! First, the city was astonishingly free of any traffic, cars and other noisy vehicles, a really relaxing feature that seduced me so much. What is the best way to circulate in Wuzhen? By boat and on foot! A sweet and charming scenic town preserved form the nearby sprawling modernization. My visit to Wuzhen was a memorable one. The place is home to numerous scenic areas among which the best ones will definitely stay when I stayed upon one of the numerous stone bridges looking at the boats gently steering their way into the canals. In many ways, Wuzhen depicted some characteristics of the Italian Venice for me. The houses and few streets are just stopping on the border of the canal, giving to the place a picturesque image of delicacy and charm. Photography enthusiasts are just in heaven in this place where no picture can be sullied by a Pepsi coke advertisement or small goods shops with China Mobile posters. Wuzhen is the postcard-like Chinese town I was expecting during my first trip to China, and which is still making me dream about the marvelous thousands sceneries that China enjoys.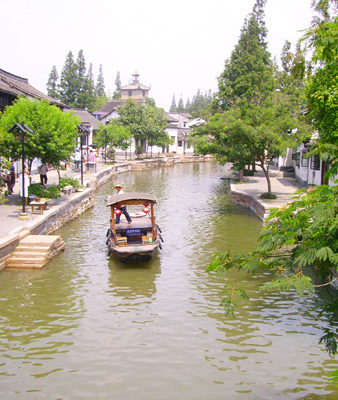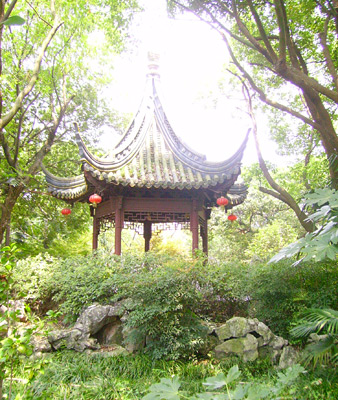 According to me, a one day visit of Wuzhen is long enough to enjoy all the parts of the city. To have a picnic lunch nearby the canal with the boats and traditional houses as only skyline is since then the best memory I have kept of Wuzhen I think. Anyways, there are so many! The afternoon in this place spent so fast! I could discover by myself the little paths and streets where local people, traditional houses, workshops and other little interesting spots display themselves at every corner. The "Bridge within a Bridge" was also a must-see spot in Wuzhen I had to see and which amazed me, the two bridges getting tangled to each other. The life along this canal seems to be so calm for the people living here. A relaxing visit that I'll never forget and that gave me an everlasting picturesque memory!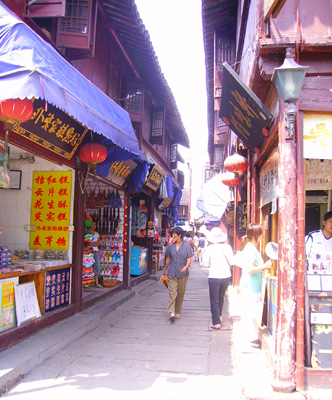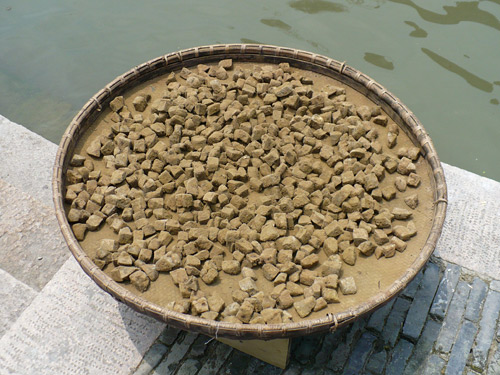 While visiting Hangzhou, Suzhou or Shanghai and having some time to do an extra visit at just a few kilometers away form all of them, don't miss the opportunity to take a break at Wuzhen. Pictures speak for themselves, you'll never regret it!
--- Sophie (VisitOurChina)
Comments
Comment