My Trip to Yunnan Province: Dali - the kingdom of the Bai ethnic minority
2010-10-13China travel Guide
Dali Airport is a modern construction as its roads. There are two cities: the old and the new city. Unlike many other cities in China, the cities are separated by several kilometres. Dali was once a kingdom, home to some 22 kings; today it is home to the Chinese ethnic minority known as the Bai People who can be distinguished by their brightly coloured clothing and their bright culture which includes lots of singing and dancing.
Things to do in Dali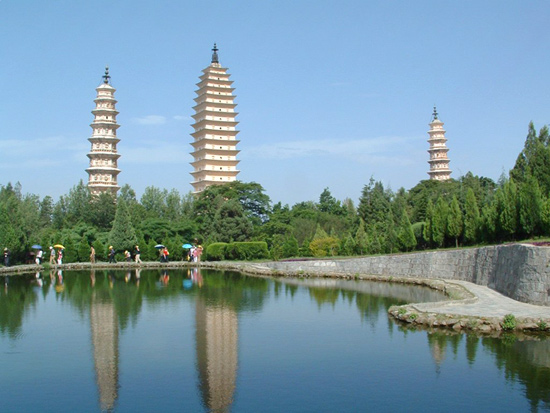 There are plenty things to do in Dali and lots of attractions for tourists. One of the best ones is the Three Pagodas, a seemingly endless stretch of huge temples that run up a mountainside. Each temple is filled with towering gold and copper Buddhist statues and the highest temple is filled with the most amazing collection of Buddhist statues that I have ever seen. Our guide even found a monk that apparently looked like Barack Obama however we were all less than convinced.
Another key highlight for visitors to Dali is the large mountain that lies behind the city; there is a beautiful chairlift that runs up the mountain giving amazing views of Dali and the expansive Erhai Lake that lay below. Up reaching the top of the mountain, we visited a monastery and played a fun game that involving closing your eyes are finding fortune, it turned out my father was the most fortunate! After finishing the monastery, we decided to walk day and enjoy the fresh mountain air. The walk took around 2 hours but was worth it and we all built up an appetite by the time we had reached the bottom.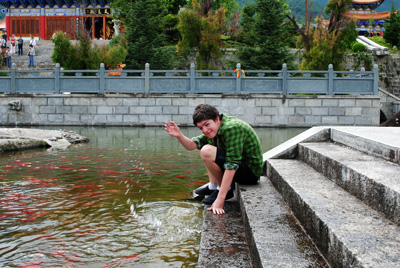 A lake cruise was also highly enjoyable, sitting in a deep bottom wooden canoe helmed by an ancient woman who looked too like she was carved out of wood and cruising around the lake for an hour, a live cormorants show allows visitors to get up close and personal with some live birds but as some members of our group are slightly bird-phobic we avoided it, the birds to get very close to tourists and it can be uncomfortable.
<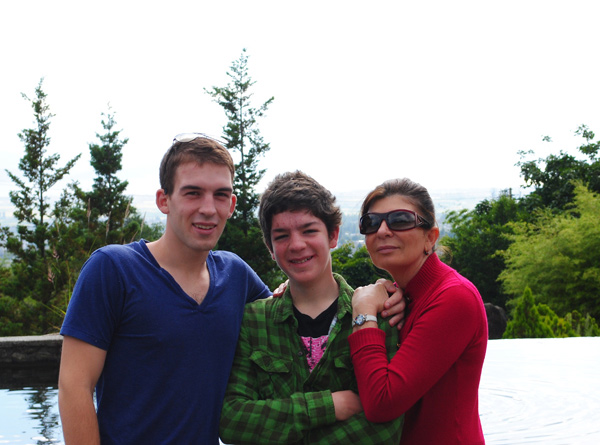 Accommodation
We stayed at the Linden Centre, a small renovated merchants mansion located around 20 minutes for the old town in a small township called Xizhou. The hotel is run by a philanthropic American couple who take pride in giving back to the local community. The hotel offers very comfortable well furnished rooms that are completed in a very Chinese style and it also offers day tours, nightly activities, beautifully prepared Chinese food and friendly staff, they even offer travellers a chance to spend a day in the field with local farmers, the owners passionately believe in giving back to the community, if you choose to stay at the Linden Centre is it not like stay at a hotel but more like staying at a friend's beautifully furnished house.

--- By Brett Hartley-Wilson (VisitOurChina)
Comments
Comment