VOC's Travel BLOG
Our Travel Blog is the place to share our real life, travel experiences in China with you. Besides, we will provide information related to Chinese culture and China travel guide. "A bosom friend afar brings a distant land near." Traveling makes us to be closer, let's discover China together!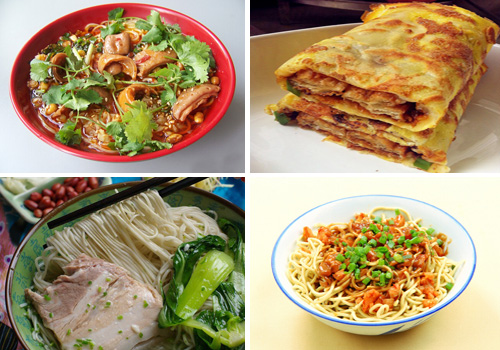 Chinese eat breakfast since Han Dynasty 2000 years ago. Hereafter, most areas of the country eat three meals a day, a reasonable system for both life and production. Though eat three meals a day is a common diet habit for all mankind, the three meals in China fluctuate diversified paces of life and mold multiple sentiment of life.
Dali Airport is a modern construction as its roads. There are two cities: the old and the new city. Unlike many other cities in China, the cities are separated by several kilometres. Dali was once a kingdom, home to some 22 kings; today it is home to the Chinese ethnic minority known as the Bai People who can be distinguished by their brightly coloured clothing and their bright culture which includes lots of singing and dancing. ...