Shanghai Tianzifang

More Photos
Chinese name: 上海田子坊
Location: Alley 210, Taikang Road, Huangpu District, Shanghai
Entrance fee: free
Opening time: all day long
Recommended time for a visit: 3-4 hours
Best time for visit Tianzifang: all year round

Brief Introduction to Shanghai Tianzifang
Shanghai Tianzifang is located on Taikang Road, where used to be a roadside market before 1998. After the Huangpu District government implemented the policy of moving the roadside markets to the indoor areas in September 1998, the Taikang Road was repaved. The once-crowded Tianzifang Alley was painted with the colors of SOHO, transformed into a modern creative gathering place, and added a humanistic and artistic atmosphere.

"Tianzifang" is named after the homonym of the name of an ancient Chinese painter. It has the flavor of folk houses in lanes. Apart from creative shops, galleries and photography exhibitions, all kinds of cafes are in the alley. The biggest feature of Tianzifang is that there are a lot of residents still living here. The green letter box decorated with the 80s logo that has been used here has an unexpected artistic beauty.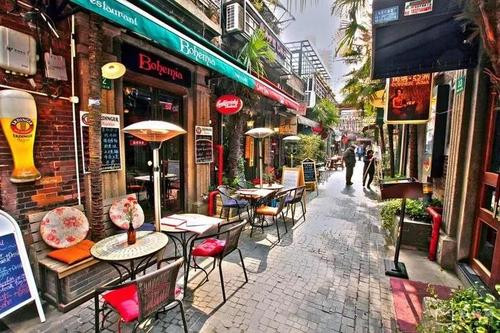 More about Shanghai Tianzifang
In December 1998, Shanghai Yilufa Culture Development Co., Ltd. first settled in and opened the prelude to Taikang Road Shanghai Art Street. Before long, artists such as the famous painter Chen Yifei, photographer Er Dongqiang, the representative of Shanghai-style paper-cutting Li Shoubai and some crafts shops have settled in Taikang Road, gradually brought the wind of art to the original obscure side street.

Shanghai is further strengthening the planning and layout of creative industries. The clusters of creative industries radiate from the parks to the communities and urban areas. After joining the United Nations "Creative Cities" network, Shanghai's creative industry ushers in new opportunities. Shanghai has initially formed five categories of creative industries including R & D design, architectural design, cultural media, consulting and planning, and fashion consumption, the cluster development pattern is becoming increasingly apparent. In this context, Tianzifang on Taikang Road is known in Shanghai as "Soho of Shanghai" and "Silicon Valley" of the visual industry.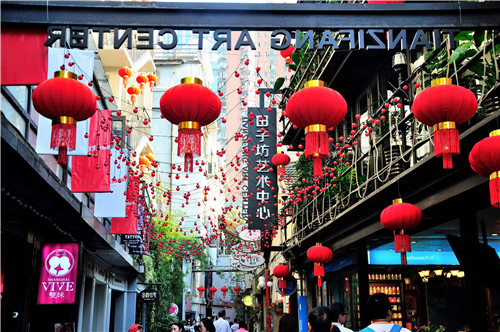 Tianzifang is a stylish landmark creative industry cluster formed by the reconstruction of the unique Shikumen architectural complex in Shanghai. It is also a creative work base for many artists. There are over 40 art and craft shops, and more than 20 studios and design offices on Taikang road. Tianzifang is the "street sign" of Taikang Road Shanghai Art Street. The development of Taikang Road will start from a lane -Tianzifang, to a street -Taikang Road Shanghai Art Street, thus gaining a reputation in Shanghai, the whole country and even the world.

Tianzifang shows people more of the friendly, warm and noisy side of Shanghai. As long as you walk around the most flavorful alley in Shanghai today, it is not difficult to find its uniqueness. Walk in Tianzifang, a collection of featured shops and art workshops just jumped into your sight inadvertently. From tea houses, restaurants, outdoor cafes, galleries, home furnishings to handicrafts, as well as many well-known creative studios in the city.

Quick Questions
Our team is waiting for your questions. Please feel free to ask us any questions you might have about our China package tours, Chinese culture, or the sites available. We will gladly help you with any special needs you might have and all questions, like our trip designing is completely free of charge.