Qufu Transportation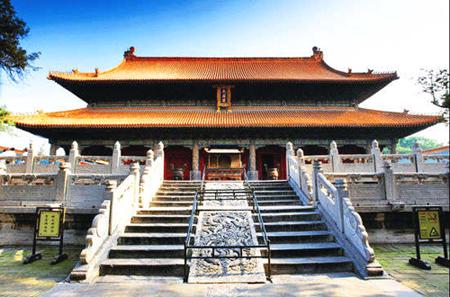 By Air

Qufu has no its own airport, therefore, if you would like to leave Qufu by aeroplane, you can first take bus from the long-distance bus station or railway station of Qufu to Jinan before transferring to the airport. It is quite convenient to reach Jinan from Qufu, whether by bus or by train, and usually takes about two hours.

Besides, visitors can first take bus from Qufu to Xuzhou before transferring to the Guanyin airport. It takes you about three hours.

By Train

As long as people tour in Qufu, they have to first reach Yanzhou railway station, and then walk to bus station in the opposite before taking bus there to Qufu.

Qufu railway station, being quite small, has a few trains leaving from Qufu go Beijing and Xinxiang of Henan province. Trains can also lead visitors to other cities within Shandong province.

By Bus

Qufu bus station is located in the No. 1 Jingxuan East Road of the Qufu downtown, north side of 327 national road. Many buses bound for cities of Shandong province, and buses leaving for Beijing and Xinxiang of Henen province are also available.

City transportation

By taxi – two kinds of taxies can be found in Qufu city, one is minibus, and the other is car. The starting price of minibus is 7yuan for 2 kilometres, additional 2yuan for 1 kilometre, while the starting price of car is 5yuan for 2 kilometres, additional 1.5yuan for 1 kilometre.

By bus – there are mainly four bus routes in operation. Of them, No. 1 bus can lead you to Qufu bus station and railway station, Temple, Mansion and Cemetery of Confucius; No. 5 bus starting from the bus station and railway station can drive you to The Analects Monuments Court and other attraction. Twelve travelling special lines from Qufu bus station can also take you to Shimen Mountain, Nishan Mountain and other scenic spots.

By tricycle – as Qufu city is not big, nor does it have many bus routes, people can take tricycle to tour around the city, which is not only economical but also assist you in understanding the folk custom.