China's Mount Wutai to Have Airport
created: 2013-11-12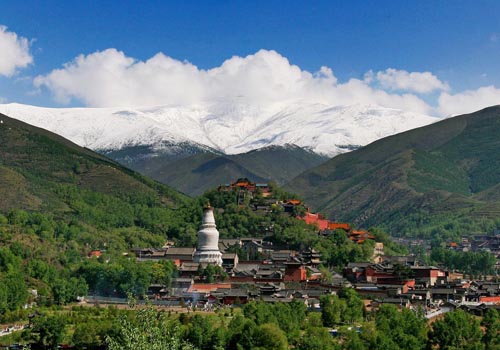 Mount Wutai, which is located in north China's Shanxi Province, will be served by aviation before the end of 2015, the local government said on Nov.8, 2013.
As one of four Buddhist Mountains in China, Mount Wutai is the home to about 50 Buddhist temples built between the 1st century and the early 20th century, and it is added to UNESCO's World Heritage List in 2009.
Under construction at present, Mount Wutai Airport will be 71 km away from the core scenic site, and it will include a 13,000-square-meter terminal building with five aircraft stances and handle 35,000 passengers per year. Most of the construction work should have been done by October 2014, and normal operation should begin by the end of 2015, with direct flights to major cities such as Shanghai, Guangzhou, Chengdu and Kunming.
Recommended China Guide: