Song,Yuan,Ming and Qing Dynasties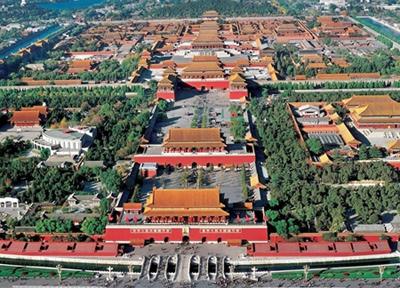 Song, Yuan, Ming and Qing (960 – 1911)
The Five Dynasties following the Tang is one of the most chaotic and partite periods in Chinese history and such situation terminated in 960 AD when Zhao Kuangyin founded the Northern Song Dynasty (capital: Kaifeng, a city of Henan Province today), which was ultimately overthrew by the northern minority power Jin. Similar to the situation of the two Han dynasties, the offspring of Northern Song Dynasty rebuilt the dynasty in Lin'an (known as Hangzhou today) after the falling down of Northern Song Dynasty and the new Song authority was called Southern Song Dynasty. Advantaged economy and culture were introduced from North China to South China with moving of the capital city, which greatly promoted the growing of the South; Chinese astronomy, science, technology and movable-type printing (invent by Bi Sheng) of the two Song dynasties ranked among the top in the world at that time. Whereas, the Southern Song Dynasty encountered the same destiny as its previous authority did and was overturned in 1279 by Mongol Khanate, a rising northern minority power.
Mongol Khanate was set up by Genghis Khan in 1206. The empire did not change its name until Kublai, the grandson of Genghis Khan, entered into the Central Plains (heartland of ancient China) and founded the Yuan Dynasty in Dadu (known as Beijing today) in 1271. After that, the many divisive powers that existed simultaneously for hundreds of years were conquered and China came into grand unification once again. It is during the Song and Yuan dynasties that the Great Four Inventions propagated to the world in succession.
The Ming Dynasty was established by Zhu Yuanzhang (Emperor Mingtaizu) in Yingtianfu (known as Nanjing today) in 1368. After the enthronement of Zhu Di (Emperor Mingchengzu), palaces, city walls and moat were constructed in Beijing on a large scale, and the capital was officially moved from Yingtianfu to Beijing in 1421. During the reign of Zhu Di, Zheng He (a eunuch of the dynasty as well as a famous navigator in Chinese history) was sent to voyage to the Southeast Asia, Indian Ocean, Persian Gulf, Maldive Islands, Somalia and Kenya for seven times, which set a record of maximum in voyage scale and voyage distance before the Columbus era in the world.
At the late Ming Dynasty, the Manchu tribe living the northeastern China rose rapidly and defeated the Ming and some other ramose powers. In 1644, the Manchu entered the Central Plains and formally decided "Qing" as the national, with Beijing being its capital. In the administration of Qing, the central government had formulated series of national rules and regulations, including the managing of Tibet and Taiwan.
Related Readings
Top Topics