Paper-cut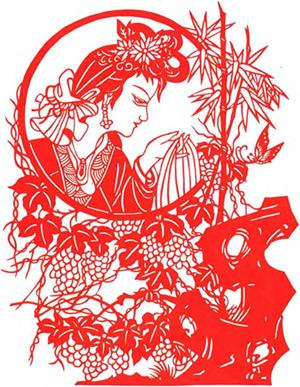 Paper-cut is a hollow-out art as well as a popular folk craftsmanship in China especially in countryside which was listed into the national non-material cultural heritage in 2006. Paper-cut can be traced back to Western Han Dynasty (207BC- 25AD) after the invention of paper; except the paper, the paper-cut can also be done by the gold and silver foil, bark, leaf, cloth or leather; among them, paper is always the most common material particularly in red because the red is a lucky and propitious color in Chinese culture. Scissors and knife are the basic tools to make a paper-cut, and the subjects are diverse in figures, flowers, birds, words, kinds of natural sceneries and familiar folk stories and fairy tales, for instance, the popular Chinese Character Fu (happiness) for Spring festival, the God of wealth, the folk story of Mouse Daughter's Wedding, and the fairy tale of Eight Immortals. Paper-cuts are generally used as decorations on walls, doors, windows, pillars, mirrors, and lamps during the festivals, weddings and funerals, to express good wishes for fortune, lucky, happiness and longevity. As the symbols for good things with its rich cultural deposits, paper-cut is also a popular gift for friends and relatives.
Paper-cut are made in many areas through the country; in general, the northern style is bold and unconstrained while the southern is delicate and smooth. Chinese paper-cut is profound for a long-term development in the history and there are many famous paper-cut hometowns especially in northern provinces of Hebei(Wei County) and Shanxi(Fushan County). As a national wide folk art, there are some other famous paper-cut towns, for example, Fengxiang County in Shaanxi Province, Hailun County in Heilongjiang Province, Linger County in Inner Mongolia, Zhangpu County in Fujian Province and Foshan City in Guangdong Province. Except these renowned areas, paper-cut products also can be found in souvenir shops in some big cities like Beijing and Shanghai.
Related Readings
More Topics for Chinese Culture
Top Topics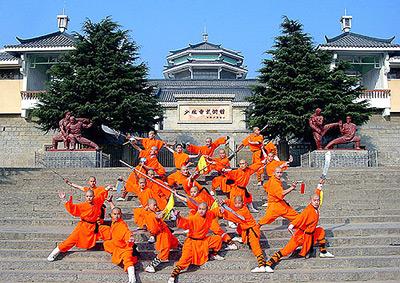 Far and wide known as Kungfu (功夫) all over the world, Chinese martial art is also called Wugong (武功) or Wushu (武术) at home by Chinese people. It can be seen as an art of attack and defense in which a series of skills and trick are highly emphasize...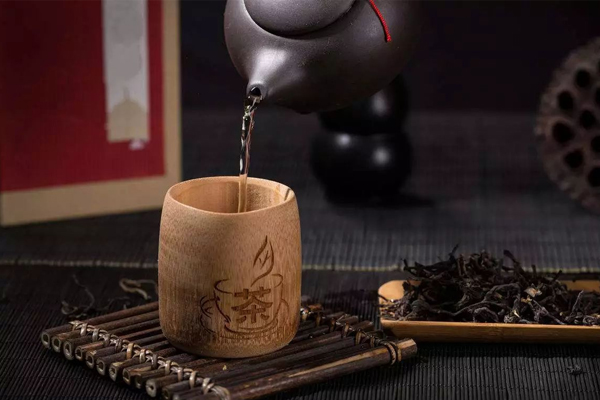 Being a vivid Chinese cultural specialty as well as Kungfu and traditional Chinese medicine, Chinese tea has been being developed in China for a long time accompanied with which a series of tea culture took shape. Widely known in Chinese history as a...