China Tour Testimonials
Different routes around China lead to the same appreciation for VisitOurChina. In China Tour Testimonials, you can have a clear idea of various routes experienced by our erstwhile customers all over the world and what they have said about our service. If possible, we can, with their permission, provide direct contact with them for you. We hope it will be beneficial to you – our new potential customers!
China Tour Testimonials list
Select by Year:
Departure time: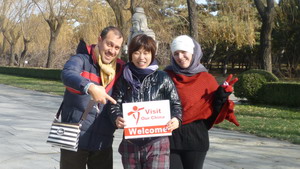 Hello dear friend-Sissi, How are you these days? are you preparig yourself for the chinese New Year? I want to let you know, I enjoyed the tour so much. All the gui...