Comment on our service from
Roger Whiteley Sheffield, USA
We had a wonderful time. You did a great job of organizing. We were happy with all of our guides. I will certainly recommend VisitOurChina to anybody I know traveling to China.
Hi Sandy,
Thank you for writing.

We returned to USA last night. We had a good long stay in Hongzhou with our son.

We enjoyed meeting you and having dinner.

You ask for suggestions to improve the trip. We would have preferred an evening flight into Llhasa and a flight out early morning or the night before rather than the afternoon we left. A two night stay would have been adequate rather than three for what we did there. We didn't need to acclimate, really. I understand it's difficult to coordinate travel so far into Tibet.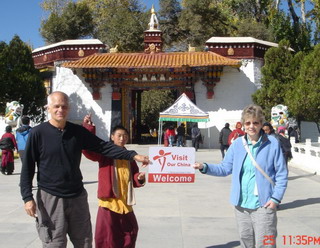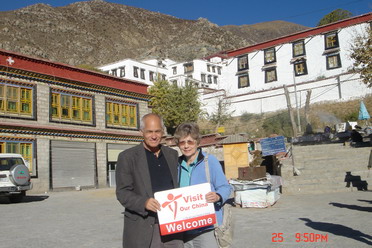 I can't think of any other suggestions. We had a wonderful time. You did a great job of organizing. We were happy with all of our guides. I will certainly recommend VisitOurChina to anybody I know traveling to China.

Thank you again.

Roger and Linda Sheffield